A List Of Best Gym Flooring Options For Your Home Gym – 2023 Edition!
The pandemic may not be a world health emergency anymore, but it surely brought a lot of lifestyle changes in our lives. One such change was observed in the sale of health and fitness equipment. Most of the revenue was for the home gym renovation. A 2021 report by The Washington Post suggests that during 2020 US citizens spend anywhere between $20 to $3,000 for home gyms. If you are seeking advice on how to create a functional gym at home, we have compiled a list of the best gym flooring options for your home gym- 2023 edition.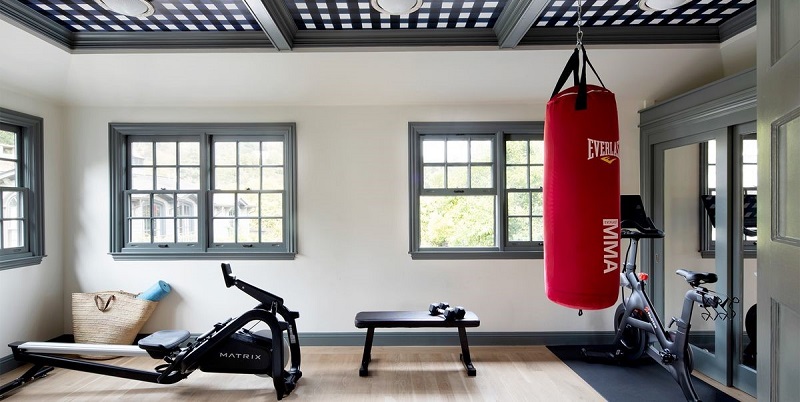 If you are planning to build or renovate an existing home gym, we recommend that your first investment should be building an excellent gym floor. Some might wonder if investing in weights or treadmills or a stationary cycle may be a better choice.
Well, think of it like this. When you are building a work set-up, the first thing you will buy is a platform on which you can place your books, stationery, and laptop. The same concept works for home gyms. You can make your workout place more usable and functional by infusing excellent fitness flooring.
 Here are some advantages of spending on good quality gym floors accessories in your exercise room
It gives you more space to try all types of workouts including skipping and burpees to weightlifting
It keeps the floor safe from damage caused by weights and sweat
It absorbs the noise created by dropping weights on the floor. This is one of the basic gym etiquette
It can be easily cleaned
Before we get to the list of best gym flooring options, you must spend some time understanding which exercise flooring is the best option for you. Here are some pointers to consider before making the purchase. We have divided these questions into two segments. One set represents questions related to you and the other set is related to flooring options.
 1st Set:
1- What kind of workouts do you prefer?
Every person has different workout styles. Some people prefer weightlifting while some prefer yoga and pilates. There are a lot of people who like to follow a cocktail workout routine including a mix of yoga and lighter weights.
This is why you must consider what type of workouts you prefer and build gym flooring accordingly so that there is enough space for you to accommodate all forms of exercise that you like.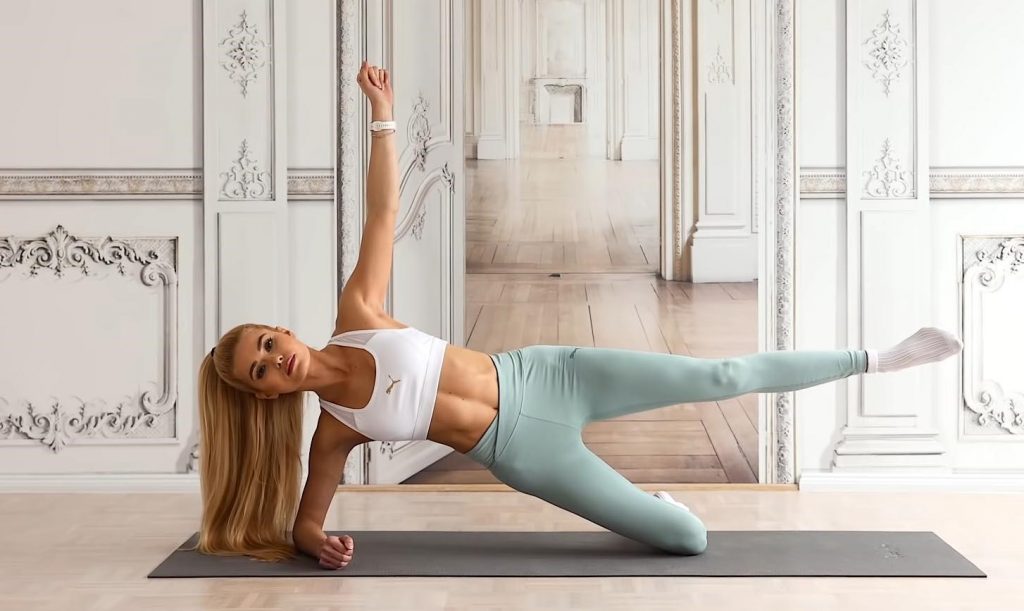 2- How much space can be given to your home gym?
Honestly speaking, all of us are struggling with space at the moment no matter if we are living in an apartment or a mansion. Take time and determine how much space you can dedicate to exercising. It can either be a small section in your bedroom, garage, or a complete room altogether.
If you have found the answers to the last two questions, now is the time to look at some of the main attributes of a gym floor so that you can optimize your workout time.
 2nd Set:
 1- The visual appeal of the floor
You don't want to be stuck with a home gym where you don't feel like working out. It's a huge investment and it is important you spend time understanding all the options that you have in front of you. It does not have to be expensive or full of colors but a place that excites you and makes you feel comfortable so that you can spend the next hour in peace.
2- Gym floor material
 There are multiple options in the market and each floor type has certain associated advantages. Some of the most common gym flooring ideas include
Recycled rubber flooring
Vinyl flooring
Maple hardwood flooring
Pad and pour polyurethane flooring
The most widely used type is recycled rubber flooring and rightly so! This form is more durable than any other flooring method. It lasts more than 21 years and you will not have to spend heavily on maintenance. Recycled rubber flooring is easy to clean, mildew, and bacteria-resistant. It is available in various colors, shapes, and sizes.
 3- Flooring thickness
Every person may have different flooring thickness preferences depending on the type of workout they will be performing or the equipment that will be used. Typically, thicker flooring means stronger functionality, but it is important to talk to the contract or product supplier before making a choice.
4- Noise absorption and fire resistance capabilities
Since these investments will be a part of your home, make sure to check with the provider about gym flooring noise absorption and fire resistance capabilities. While the latter is not an absolute necessity, why take the risk when you have a choice to be safe by using fire-resistant gym floors?
With all the important information in our hands, let's talk about some of the best fitness flooring options available in the market:
 1- Rubber Flooring Inc.
One of the best rubber-based flooring that you can ask for. The company provides customized solutions. These floors are easy to install, dampen sound, and have supporting cushioning. The only issue is you may have to wait for a week or two before the company can fulfill your order.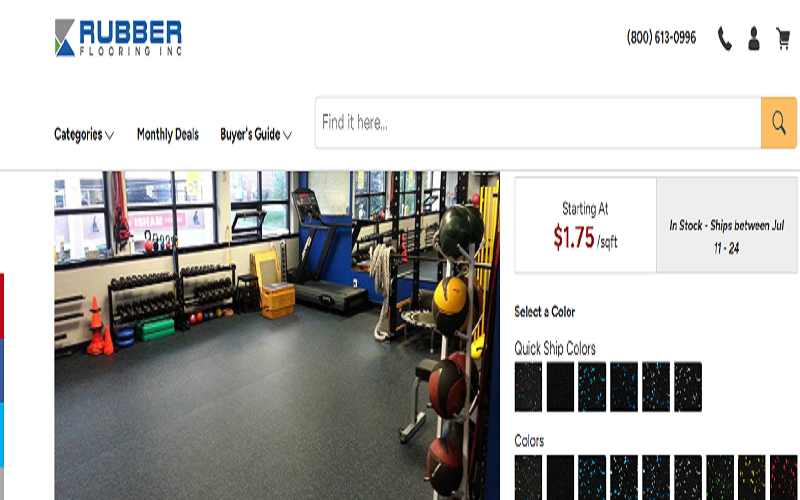 2- ProsourceFit Puzzle Exercise Mat
These mats can be interlocked and hence offer excellent flexibility. They are lightweight and highly durable. You can enjoy a safe and non-skid workout on these tiles. One of the concerns is that they can be difficult to cut and install.
 3- Surface Co. Power Platform
If you want to buy just one mat, then Surface Co. Power Platform would be an ideal choice. It is excellent for outdoor and indoor workouts. It is resistant to microbial and fungi growth while also being foldable and durable. Be aware that it can be more expensive than other options.
 4- Next 96 ft Gym Flooring Exercise Mats
This one is a set of 24 pieces with each piece being 24 x 24 inches. If you want uniform edges on the floor, it comes with 10 border pieces. Some advantages include excellent cushioning, floor protection, and anti-slippery texture. If you are into heavy workouts, we do these mats are not recommended.
 5- Norse Reversible Faux Wood Foam Mats
Do you prefer foam mats? In that case, Norse foam mats can be your go-to option. These are also available in 24 pieces with excellent designs. They are reasonably priced but again not ideal for heavy-weight workouts.
These are our top 5 options for the best home gym floors that are sure to make your workout session more engaging.
 To Conclude:
Physical health is as important as mental health and with the wide range of options we have now available, it is the right time to invest in building a home gym. You don't have to spend a hundred dollars on membership when you can enjoy a simple yet effective workout in the comfort of your home.