Fitbit achieved a diminutive coup on income in this week, somewhat pounding revenue projection for the quarter. The company managed to fetch $247.9 Million, which was higher than Wall Street's estimation $247.3 Million. It is for sure a prominent plunge compared to the last year, when the company managed to gain $298.9 Million.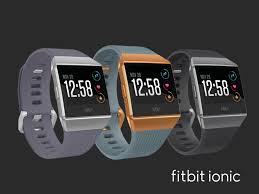 The figures are far behind as the fitness tracking category has witnessed a drop, and in the quarter, the company sold 2.2 Million, omitting analyst prospect of 2.33 Million. Fitbit has attuned its Q2 revenue projection, accordingly.
The company stated in its release while announcing the earnings, "We wait for smartwatches to develop as a significant part of revenue percentage."
As per the release, "We anticipate outcomes will be affected by the condensed demand for trackers by the channel, which will partly equalize by a boost in revenue led by smartwatch and motivated mainly by Versa sales."
That is in line with the overall tactic since last past year, which witnessed a noticeable move into the smartwatch province. Fitbit has poured lots of funds dedicated to this evolution in terms of acquisitions, consequential in the launch of the Versa and Ionic. And in order to sustain some revenue, the company will have to sell some products, considering the higher per unit price of the devices.
The release generally shines over the presence of the Ionic, hoard for a declaring the fact that the gadget was publicized in the last year, which helped to lessen the production hours of the Versa by approximately 45%.
The efforts of collating all the learning into one hardware and software and integrating all its fresh acquisitions were majorly achieved with the Ionic.
At the end of this whole development story, Fitbit now thoroughly knows how to create a smartwatch. It is likely to come handy as the company seems eager to pour its resources intensively in the emerging healthcare sector.