Whenever you step out of your house either in the garden or on the streets, you are exposed to many environmental and outdoor factors that may trigger allergies. One of the most common is pollen allergy or ragweed allergy. This is caused by ragweed plants. It is a type of plant which is mostly found in the United States that produces yellow powdery pollen to fertilize other plants. These pollens mostly travel in the morning further away from their origin plants.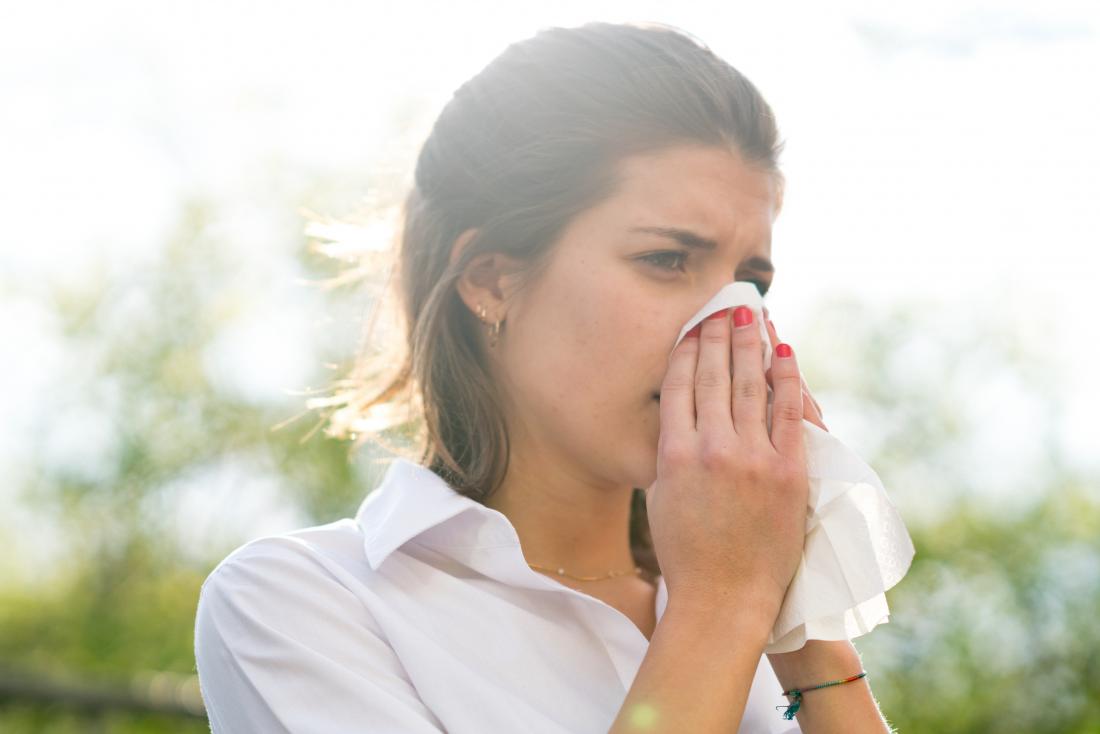 What causes seasonal and environmental allergies?
Pollens can pose as allergens that trigger seasonal allergies to an individual's weak immune system. Allergens can be touched, inhaled, or ingested by the individual. When the allergens go inside an individual's body then the immune system gets activated and release inflammatory chemicals to fight the outside invaders. When the immune system fights the invader, it causes allergic reactions in response.
Signs of environmental allergy
Some of the common symptoms of environmental allergies include:
Sneezing
Mucus production in nose and throat
Runny nose
Shortness of breath
These symptoms can be treated by adopting some simple lifestyle changes and home remedies.
Home remedies to treat environmental allergies
It is best to treat any allergies at home first and if the symptoms are still the same then you must visit your GP to get medical assistance. The following home remedies can cure these allergies to the maximum extent:
Drink apple cider vinegar in water
Add one tablespoon of apple cider vinegar to a glass of water and drink this mixture thrice a day. ACV is best to cure seasonal and pollen allergies. It cleans the lymphatic system and gets rid of any outside factors.
Eucalyptus oil bath
Eucalyptus oil is rich in anti-inflammatory and anti-bacterial properties. It works best to open up blocked nasals and sinuses. Adding a few drops of eucalyptus oil in a hot water tub can soothe the body and its rich aroma is enough to open up a blocked nose. As sneezing and runny nose cause body pain as well so a good eucalyptus oil bath will heal the body.
Turmeric
Turmeric can be added to hot milk along with honey and black pepper. This drink will act as a decongestant that helps to unclog blocked nasals. Turmeric is a nutritional supplement so adding it to hot milk will do the trick for you.
Medicinal treatment for environmental allergies
Allergy drops are another great way to cure allergies. These drops help to manage seasonal and environmental allergies. As drops are self-administered so they are easy to ingest at home. They can be purchased on the recommendation of your GP from PricePro Canadian Pharmacy at discounted prices. They are easily delivered to your home through online purchasing.
Allergy shots
If you have chronic allergies and there is a pattern of allergies that you get every season then you can go for allergy shots to treat this chronic condition. They are done on a weekly basis to a nearby clinic.