Are you looking for talent in the life science industry? The dramatic growth of many sectors in this industry has imposed a hiring challenge on employers to recruit highly skilled professionals.
The journey of finding suitable talent is getting harder and harder, which is why many businesses decide to collaborate with staffing agencies. There is a myriad of life science staffing agencies, such as life science staffing by Biotech Partners, connecting companies and candidates that share the same values.
These are the essential qualities to look for in such an agency.
Expertise
The primary aspect to take into account when looking for an agency is its industry-specific expertise. These professionals should be experts in recruiting talent that fits the requirements of employers. The expansion and development of different life sciences impose the demand for skilled personnel to acquire crucial roles.
There should be a separate staffing model for each industry, not a universal model for every employer. Businesses should collaborate with experts in their fields who understand their objectives and challenges. There are certain sought-after groups of life science professionals, such as pharmaceutical technology specialists, clinical trial managers, drug safety specialists, etc.
For instance, the development of medical chemistry and nano-tech requires the expertise of pharmaceutical technology specialists to analyze and determine the safety of new medical compounds. In contrast, clinical trial managers are another sought-after profession, as these professionals work on securing FDA approval for new drugs. Click here to learn what products can be FDA-approved.
There's a high demand for drug safety specialists, which is predicted to increase rapidly due to the ongoing introduction of new medical solutions. The job of these specialists is to ensure the production process is monitored while operating procedures and regulations are adhered to. By partnering with a reputable life science staffing agency, employers are delivered skilled employee profiles for their projects not to experience any delays.
Talent pool
Another aspect to consider when looking for a life science staffing agency is its talent pool. Prior to selecting one, you must determine whether the agency has access to the candidates you intend to hire in your organization. Not all agencies have access to the same profiles, contrary to what most employers assume. Therefore, when selecting a staffing agency, you should consider the firm's size, its marketing skills, and its reputation in the corporate community.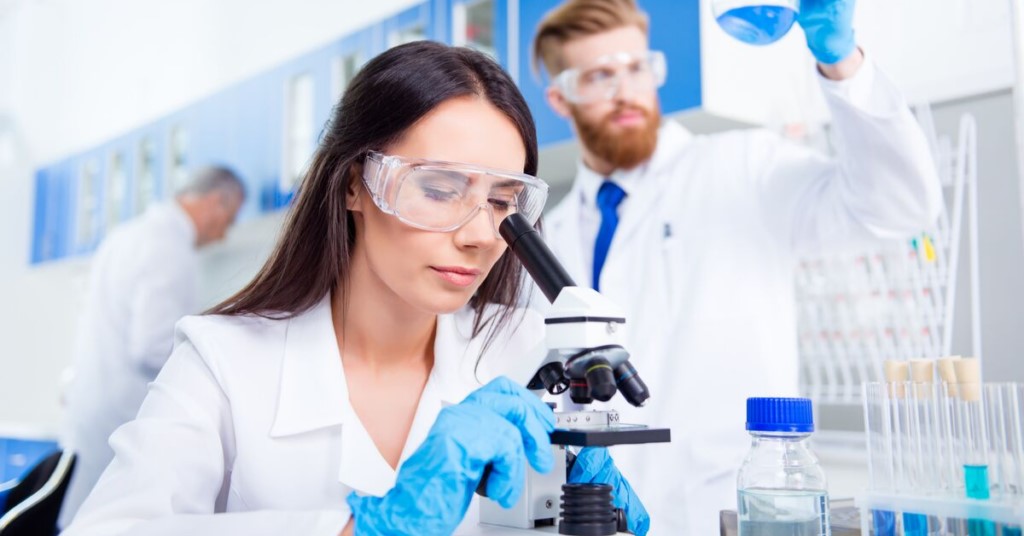 The average time-to-hire
The rate at which life science industries are developing is quite rapid. In order for businesses to remain competitive, they must hire versatile and innovative staff. Each staffing agency should have the ability to provide the required talent quickly enough. Any delays in the process of securing candidates are likely to diminish the productivity and efficiency of companies.
When using global workforce solutions offered by staffing agencies, the time it usually takes for employers to fill these positions can be reduced dramatically. Many staffing agencies offer programs that include custom reporting for the purpose of analyzing key metrics. Such metrics involve lead times, adherence to compliance, etc.
The recruitment process
Another aspect to consider when hiring a life science staffing agency is the recruitment process. It's paramount for employers to ask how these agencies source their candidates, whether through job boards, LinkedIn, or personalized sourcing services. They should also get familiar with the pre-screening process. Follow this link, https://www.bbc.co.uk/bitesize/guides/z3s9fcw/revision/2, to learn how the recruitment process works.
The recruitment process should be well-structured by including skills assessment, behavioral screening, and background verification. For instance, many agencies offer retained search, referring to the process of addressing continual staffing needs by filling roles in a short amount of time with the most suitable candidates. In contrast, contract staffing helps employers fill project-based or short-term needs without wasting too much time on screening and interviewing candidates.
Reputation and accountability
Other important factors to take into account when hiring a staffing agency specializing in life science are reputation and accountability. These staffing agencies should be reputable enough to deliver the best talent to their customers. Make sure you only consider recruiters with proven track records of establishing strong connections between employers and talent.
Accountability is another aspect for employers to look for in their staffing partners. The hiring process should be conducted in a transparent manner to comply with the ethical concerns in this industry. Only in this way will employers be guaranteed talented employees who will perform the assigned duties by adhering to ethical rules.
Communication
Another vital aspect to consider when looking for a life science staffing agency is communication. Employers need to contact their recruiters easily to discuss their concerns related to the recruitment process. The most reputable recruitment firms dispatch their recruiters to the companies of their clients to gain a better understanding of their objectives. The communication process should be smooth and transparent.
Your responsibilities
Employers should do their share when getting in touch with a staffing agency. Prior to doing so, they should write a brief of their hiring needs and expectations. Afterward, they should prioritize their selection criteria, weigh the cost ratio of outsourcing compared to the quality of hires, and send several requests for proposals.
After receiving the proposals, employers should compare them to find the best offer. In order for the recruitment process to be timely and successful, there are numerous actions that the employer has to perform. For example, when writing briefs, employers should be as detailed as possible about their hiring needs by clarifying the duration of employment contracts, the necessity to conduct a background check, their hiring expectations, etc.
Another task for employers is to identify the skills and qualities they look for in employees. By defining these qualities, there's a better likelihood for employee turnover rates to get reduced. Keep in mind that doing business with a low-cost provider may seem like a wise decision initially, but the risk of hiring inadequate personnel is much higher.
Final word
Find a reputable and reliable staffing partner to address your needs!