Looking back at old archive photos from the seventies, who would have thought that kipper ties and platform shoes could have once been the height of fashion  for the discerning gentleman.
The eighties were not much better – some of those baggy suits, coupled with big hair and bigger shoulder pads have not gone down in the annals for true elegance and class.
Every decade has experienced some real fashion humdingers – looks that often come back round when your teenage kids raid the back of your wardrobe for their end of term fancy dress parties. But there are some more enduring men's fashions that remain as a constant decade after decade. They may be tweaked every now and again according to current tastes – but classics are classics for a reason – their classics. And the original is invariably the overriding and enduring version.
The classic check shirt
This country gentleman look has evolved very little over the last century. They first made an appearance as far back as the 1800s, when men would wear them as an additional layer to keep warm during the winter. Many of the designs were instigated by weavers from Ayrshire and Lanarkshire, copying designs that designers bought back to the UK from India.
The check shirt became particularly 'de rigeur' when Ralph Lauran introduced them into a collection in the 1980s.
The men's leather bracelet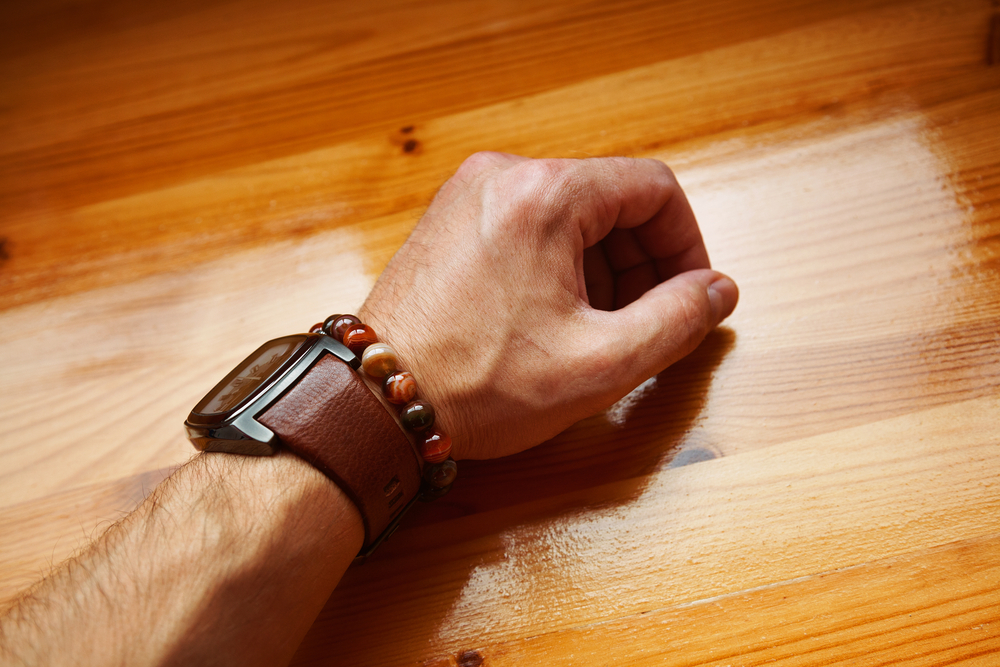 Far from being considered 'unmanly', mens' jewellery has evolved over centuries to reflect positions in society, trades and professions, and these days mindset and attitude.
Johnny Depp, David Beckham and Brad Pitt are all well known for their love of adorning themselves with rings and bracelets. Their sartorial choices reflect a confidence that you can only get with ultimate success, mixing up different genres, such as combining Italian men's leather bracelets with classic golds, sleek pieces with chunky chains, and industrial chic with classic designs.
The classic pair of brogues
The word 'brogue' originates from the Gaelic word 'brog' meaning 'rough' or 'stout' – which is exactly how you would describe the brogue shoe. Historically it was designed purely as a functional working boot for Scottish and Irish farmers in the 19th century – the perforated holes were incorporated to allow water to drain from the shoes as the famers worked the boggy terrain.
Since the 1930s when the Prince of Wales was spotted wearing a pair, brogues have been in and out and back in fashion constantly – which actually means they have never actually been out of fashion.
The Tweed jacket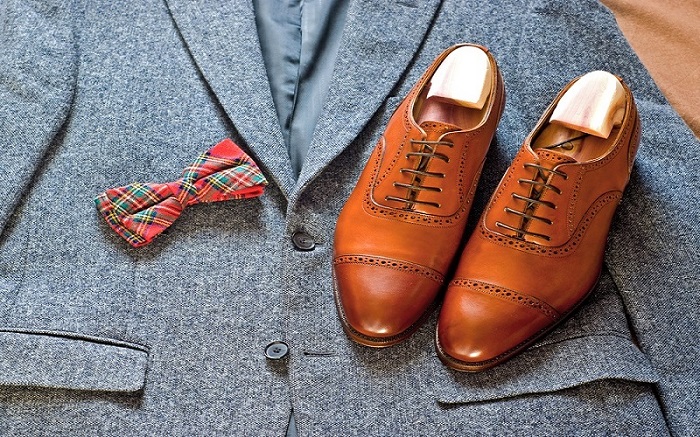 Originating in Scotland, tweed is now a global phenomenon. The woollen twill cloth is woven into herringbone, checks and other patterns and was used extensively in outdoor country pursuits due to its warmth and breathability.
There are a number of different tweeds, and Harris Tweed is the only material protected by an act of parliament. The Harris Tweed Act of 1993 states that Harris Tweed is "Handwoven by the Islanders at their homes in the Outer Hebrides, finished in the Outer Hebrides, and made from pure virgin wool dyed and spun in the Outer Hebrides." You could say it is the wine industry's equivalent of ensuring that proper Champagne only comes from the Champagne region of France.
Other tweeds get their names from either its region, the pattern it incorporates, or the type of wool that is used – Donegal, Saxony, Herringbone, Shetland, Barleycorn, Cheviot and Overcheck.
If all these items are worn in combination with each other, a truly stylish man will be able to transcend the decades and still be considered in fashion, and a true gentleman.