Looking after the combination skin is not always easy because sometimes you encounter dry patches while other times shininess. But your skin doesn't need much pampering except for a consistent skincare routine, which obviously includes the solutions for all the pain points of your skin. However, if you are looking for the perfect skincare regime for combination skin, then I caught you right. Let us dive straight into the details and find out the right skincare routine for combination skin type.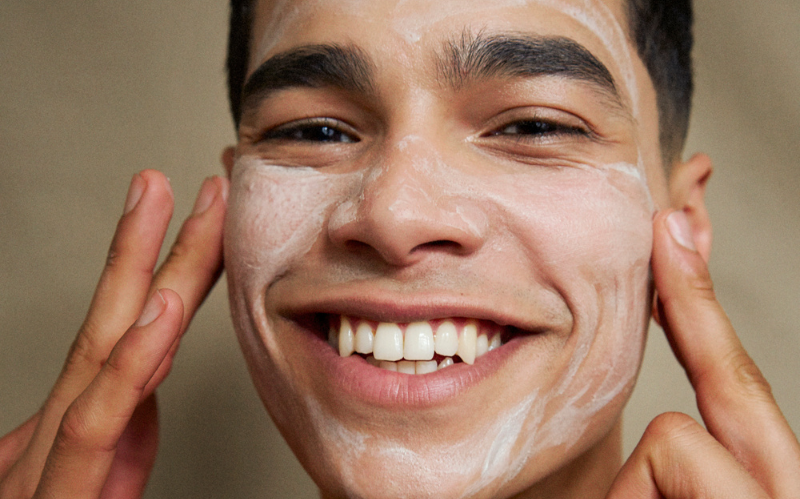 What is combination skin and what are the causes of combinations of skin?
Combination skin is characterized by oily T-zone (T-zone includes your forehead, nose, and chin) and dry to normal cheeks and other areas with enlarged pores.
The skin type is genetically determined. You cannot change or alter your skin type. However, with aging, the combination skin turns out to be dry or less oily due to the hormone-driven factors.
Read Also:- Best Home Remedies To Get Rid Of Frizzy Hair Naturally
Finding the right skincare regime for your skin
It is important to understand that everyone's skin is unique. A regime or product may work like a miracle for one person while it can cause disaster to another. You need to thoroughly check out your pain points and skin type before adapting any regime.
You should use products with these active ingredients to overcome your skin problems.
Hyaluronic acid-
It is a moisture binder. Ideally, it is beneficial for the whole face including your T-zone. It moisturizes your face without greasing or weighing down your skin. It will not alleviate your existing oiliness problem. Try finding out moisturizers with hyaluronic acid or any serum containing this ingredient.
Salicylic acid-
It is extremely good for your T-zone oil problems. It helps you to regulate oil production and reduce the problem by unclogging the pores. The basic problem in oily areas is the clogging of pores with sebum which in turn, produces oil and causes issues.
Lactic acid-
It is a gentle and mild exfoliator that removes the dead skin and clears out the pores which cause the oil problem in the combination skin type. Lactic acid is extremely good for dry areas too. It helps you to reduce breakouts and repairs acne scars.
Glycolic acid-
These are small molecule ingredients that penetrate easily into the skin and maximize the skin cell turnover and aggravates the natural hydration of the skin. It is a stellar product in the AHA category to stabilize your skin.
Skincare regime-
Cleansers-
A cleanser is vital for combination skin types to remove the excess oil from the face. Cleansers with lactic acid will work best. Moreover, combination skin type people should use a gel-based cleanser to avoid dryness and clear out pores gently.
Toner-
Toner helps you remove excess oil on your face. Toner with a certain percentage of salicylic acid will work great for combination skin.
Treatments-
Giving yourself a proper treatment that fits your pain points is the ultimate goal. Serums with hyaluronic acid help you to hydrate your skin without greasing.
Moisturizers-
It is important that you treat your face in two parts for moisturization. Try cream-based moisturizers for dry areas while using lightweight water-based moisturizers for oily areas. People with combination or oily skin usually avoid moisturization which is extremely harmful for your skin.
Sunscreen-
Regardless of the matter of your skin type, sunscreen is an important part of your skincare regime. For combination type, a lightweight sunscreen will be a better option with at least SPF 30+.
You can use several topical treatments like benzoyl peroxide and retinoids to unclog the pores and reduce breakouts. However, you should avoid dry areas while using these treatments. They are a good fit for oily areas.
The mentioned ingredients work like a miracle for combination skin. Try using the product with such active ingredients to manage your combination skin problems.