Though depression doesn't leave any visible effect on the health of a person but can prove to be extremely dangerous if left untreated or the scenario persists. With increasing depression and psychological concerns, the cardiovascular diseases are also elevating at a higher pace. These are related to each other and impose an increased risk on the people encountering the same.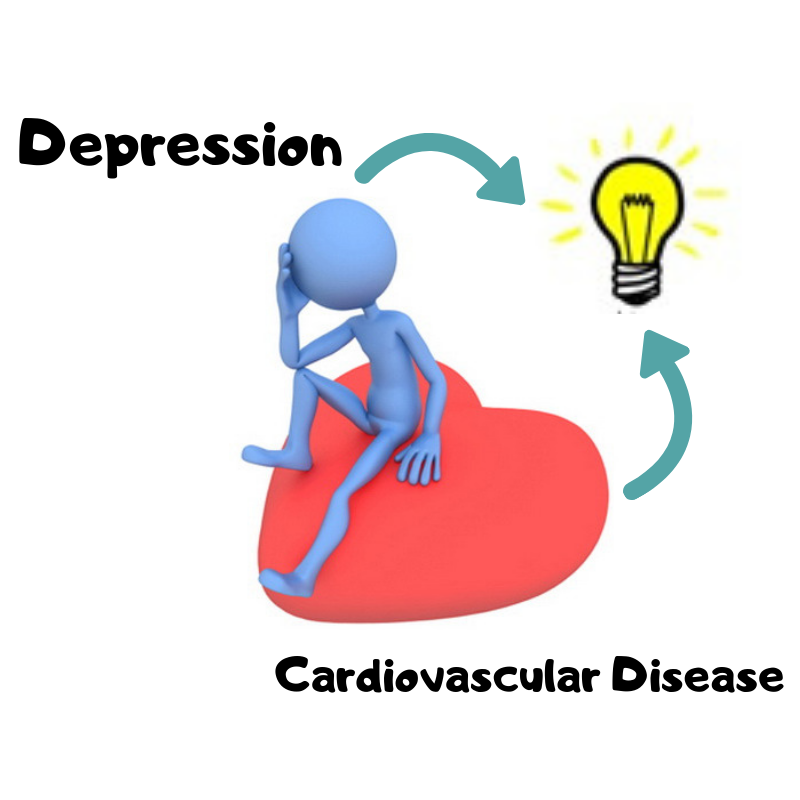 What is Depression?
Depression is a state of mind and is defined in various ways in diversified scenarios. Generally, depression refers to a loss of interest in any activity, flat mood, impaired concentration, fatigue, sleep disturbance, and more.
Read Also – Aromatherapy—Why Every Individual Needs It Today
Heart Diseases & Depression
It was found in a survey, depression and heart ailments occur in a human being at the same time when the preliminary symptoms are ignored. Mostly one-fifth of the people who have faced heart attack seem to get depressed. Let us have a look at the psychological impacts of a heart attack:
Reduced stamina
Loss of confidence
Feeling diminished
Loss of physical capabilities
Reminiscence of the mistakes that caused the heart attack
Low energy
Usually, people revive from the physical conditions related to a heart attack but fail to overcome the mental inabilities, which impose a further threat to the integrated health. Women and people from older age group face depression in comparison to male and younger people. Therefore, it becomes important for a physician to deal with the mental health along with treating the physical conditions.
Dealing with the Dual Health Concerns
It is seen in most of the cases that the people fail to intake the prescribed medicines in time. This delays the recovering time and leads to further health-related concerns. However, an introduction of proper counseling and strong support from the members of the family may help pacify the individual and accelerate the process of reviving back to the normal lifestyle.