Healthcare practitioners appear incomplete without medical gowns as it seems like a part of their personality. Medical gowns do not come in one category as various healthcare practitioners use them for different purposes.  While particular surgical gowns and patient gowns are disposable, numerous medical workers wear medical gowns as personal protection equipment to shield themselves from infectious substances. Since medical gowns are not as crucial as life-supporting equipment, healthcare professionals do not give much thought while purchasing them. They think any gown they can wear above their clothes will act as a shield, protect, and be a good choice for them. The truth is medical gowns are an essential component of healthcare systems, and should not be overlooked, and for surgeries, they must go for FDA-approved ones.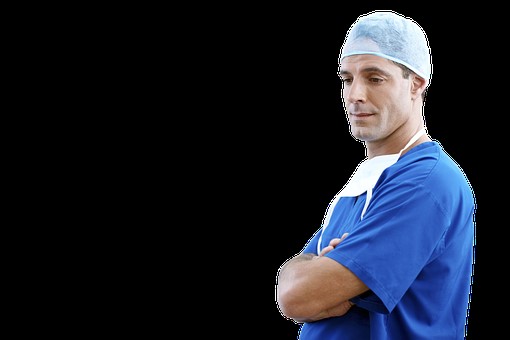 Today, healthcare markets cover a significant part as plenty of medical equipment and tools are available there. Contrary to a popular idea, medical gowns are not a simple thing to purchase. You will be surprised by the range and options available on medical gowns. Novices will find themselves perplexed while purchasing medical gowns. They have multiple aspects to consider before zeroing down on one.
Below are several factors to consider while purchasing medical gowns:
1. Purpose
While purchasing medical gowns, people must keep the purpose in their mind. Isolation gowns must be disposable, non-woven fabric, have a wristband, and be fluid-resistant. In contrast, surgical gowns must be cotton or muslin or should be polyester and cotton. They must have straps at the back that allow doctors to tie them up without much effort. A surgical gown protects patients and doctors and is regulated by FDA as a Class II healthcare device.
Medical experts use gowns as per risk level. For primary care, they use level 1, generally in a standard unit. Level 2 is a low-risk which health experts use while drawing blood or collecting patient samples. However, level 3 is for moderate risk when professionals draw blood, and sutures in the intensive care unit or pathology lab. Level 4 is high-risk gowns while dealing with surgeries or infectious diseases. Large medical facilities require multiple medical gowns of different levels. They must do their research and can visit  Medical Links LLC as they deal in FDA-approved medical equipment.
2. Quality of Fabric
Another essential aspect to take into account while purchasing medical gowns is to see the quality of the fabric. People might feel tempted to buy low-quality material, especially for a disposable gown, thinking it is one-time use. Still, they must understand that gowns are worn as PPE to keep the wearer safe from harmful materials. Low-quality fabric does not serve the purpose; it gets torn off or loose, making it difficult for medical personnel to focus on the task at hand. For non-surgical gowns, durability and smoothness are important. Thicker stuff does not wear out in a few washes and appears neat.
Healthcare is exploring different options for gowns fabric. It is open to trying out other combined fabrics that can serve the purpose. Although sturdy material comes at a little higher price, they give durability, saving money in the long run.
3. Color
Unlike patients' gowns, surgical gowns are primarily in green color. Although shades of blue are also visible in some medical facilities, green dominates surgical gowns. Green has the potential to improve physicians' vision for two reasons. To begin, glancing at blue or green can refresh a doctor's perception of red objects, such as a patient's bloody innards during surgery, and help them concentrate on surgery. Medical experts say while dealing with blood; surgeons might get blinded by white overall; hence, white became a no-go color in surgery rooms. Green and blue are strong colors that contrast with red, making it easier for surgeons and other doctors to differentiate. These colors provide surgeons with visible accuracy, which is direly needed while performing surgeries. It helps surgeons in preventing errors and shows them a clear picture.
4. Length
Surgical gowns are not fancy dresses that medical experts purchase by themselves. In most cases, hospitals provide these materials, and surgeons generally do not say in these matters. Surgeons have to maneuver while operating a person, and longer gowns may make them trip and fall. Similarly, gowns should not be very short. They should cover the doctors' clothes to keep them safe from contaminated fluids. Gowns should reach below the knees but should not touch the ankles. While purchasing medical gowns, people must maintain a standard size in consideration and should buy accordingly. However, if they have a very tall or short surgeon, they may make custom-made gowns. Appropriate size in gowns is of utmost importance, as otherwise, it will not serve the purpose of wearing gowns.
5. Easy to Wear
Surgeons are often needed to take immediate action. In many cases, they do not get time to prepare and learn about patients' medical history while wearing gowns and making their way to operation theatres. Medical dresses must be easy to wear and should have straps that can tightly fix them. Moreover, elastic wrist gowns also stay in place, making it easier for surgeons to focus on surgeries. Although medical gowns come in different categories, they all have one thing in common: they are easy to wear yet stay firm to the wearer's body. Several medical experts consider tying gowns through knots at the front easy and prefer them over strapped ones.
Conclusion
Several people aspire to become a doctor or surgeons as they desire to wear medical gowns while providing services to patients. A general misconception is that medical gowns only protect healthcare professionals' dresses and do not serve any significant purpose. Surgical gowns, isolation gowns, non-surgical gowns, and procedural gowns are some types of medical gowns that are indispensable for healthcare originations. While all gowns appear the same with a slight color difference, their material and stitching are different, catering to wearers' needs. Medical experts put great emphasis on the correct selection of medical gowns as per healthcare professionals' roles.