New Jersey becomes the 10th state as it now obliges the companies to give paid sick leave for employees, getting into the regulation a wage policy that has approved locally in around a dozen regions around the state.
The bill, A-1827, was signed by the Democratic Governor Phil Murphy during a ceremonial at Trenton's War Memorial. The bill-signing maintains a line of progressive accomplishments for Murphy; however, he is looking for more on the economic front, comprising a $15 hourly least salary. Bill sponsors mentioned a projected 1.1 Million New Jersey employees are not able to get sick leave.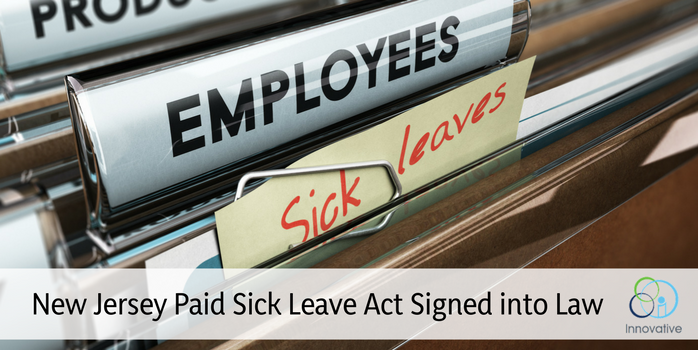 The rule, which will be implemented in 6 Months—on October 29—needs the employers to provide employees 1 Hour of salaried sick leave for each 30-Hours work, with a yearly limit of 40 Hours. Employees may take leave to look after their own injury or physical or mental illness, to look after family members, when their kid's child care or school is shut owing to a public health emergency or epidemic, or to deal with sexual or domestic violence.
Bill sponsors and Murphy stated the measure will assist to augment the worth of doing commerce in New Jersey while also articulating the state's worth of its employees. Those influenced by the bill "will be capable of leading a life that adds to the verve of New Jersey," stated sponsor Senator Loretta Weinberg.
A statewide paid-sick-leave policy is also provided to New Jersey by the new ruling, overriding analogous provisions passed in 13 cities and towns. New Jersey joins California, Arizona, Maryland, Connecticut, Oregon, Massachusetts, Vermont, Washington, and Rhode Island with salaried sick leave rules, as per the National Conference of State Legislatures.
Apart from this, a few days back, Murphy also signed the Diane B. Allen Equal Pay Act that will reduce the wage gap between men and women in the state.