Hallelujah! After what felt like the longest winter in history, it's summertime. No doubt your bike is tuned up, spruced up, and ready to ride. Maybe you've decided this summer is the time for a new bike. There are plenty of summer bikes to choose from this year. You are sure to find the perfect ride.
Whether you're heading out on old faithful or have upgraded to something shinier, you need some good tunes. Cycling demands just the right playlist to inspire you as you pedal along. Here are some suggestions to help you create the ideal playlist for your summer rides.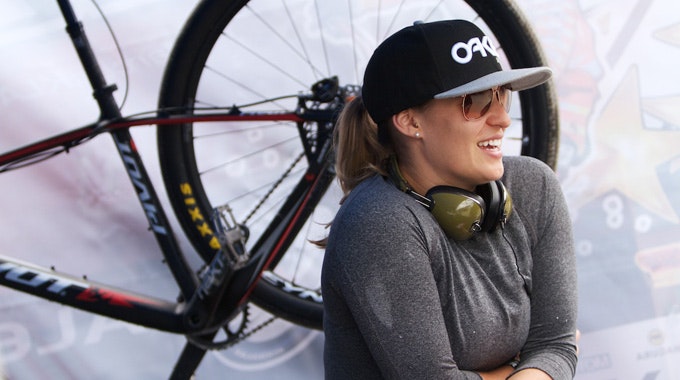 Beach Ballads
It's easy to understand why bikes for sand have increased in popularity over the years. There's nothing more relaxing than a bike ride along the shoreline. Pair your playlist with scenery and opt for soothing songs. Of course, anything by the Beach Boys will work well, but here are some others to consider:
Kings of Summer by Ayokay, featuring Quinn XCII
Margaritaville by Jimmy Buffett
Islands in the Stream by Dolly Parton and Kenny Rogers
Island in the Sun by Weezer
Town Tunes
If your summer rides involve biking through cities and towns on your favorite teal bicycle, tunes with a more urban vibe will fit the bill. Stack your playlist with artists like Lil Baby, Jay Sean, and Justin Bieber. Choose songs that will keep your feet pumping the pedals, such as:
Yummy by Justin Bieber
Sum 2 Prove by Lil Baby
Lonely by Jay Sean
Turn Up by Kuami Eugene
Posters by Elah Hale
Race Refrains
Race day is all about speed, so make sure your playlist is, too. There's no room for swampy, emotional ballads here. You need songs with a driving beat and bass to keep you mentally focused and in the game. A survey of the world's top racing cyclists has produced the following recommended playlist:
High Hopes – White Panda Remix by Panic! At The Disco and White Panda
Coco Jamboo – Calippo Remix Edit by Angelika Vee and Calippo
Happier – Breathe Carolina Remix by Marshmello, Bastille, and Breathe Carolina
2002 – KREAM Remix by Anne-Marie and KREAM
Give It Away by Red Hot Chili Peppers
Aint' My Fault – R3HAB Remix by Zara Larsson and R3HAB
Dirt Dittys
Trail riders need their songs, too. Whether you prefer forested trails or seek out the red rocks, there's a song for that. Try some of these hard-charging tunes the next time you get on your mountain bike.
Ace of Spades by Motorhead
Two Shoes by Cat Empire
Guerilla Radio by Rage Against the Machine
For What It's Worth by Buffalo Springfield
Ratboy by Gregory Fleeman and The Fleewoman
Ride Safely
While these playlists may energize and excite you, don't let them distract you. If possible, wear sport or open earbuds. These earbuds have options that allow you to still hear the sounds around you. You'll hear when that car pulls up behind you or another bike is too close. It's a safer way to ride.