The workplace is fraught with health and safety hazards. Fortunately, there are technological advances that can help reduce the risk of accidents in such establishments. Implementing automation will not only reduce your organization's expenses but also save employees' lives in the long run.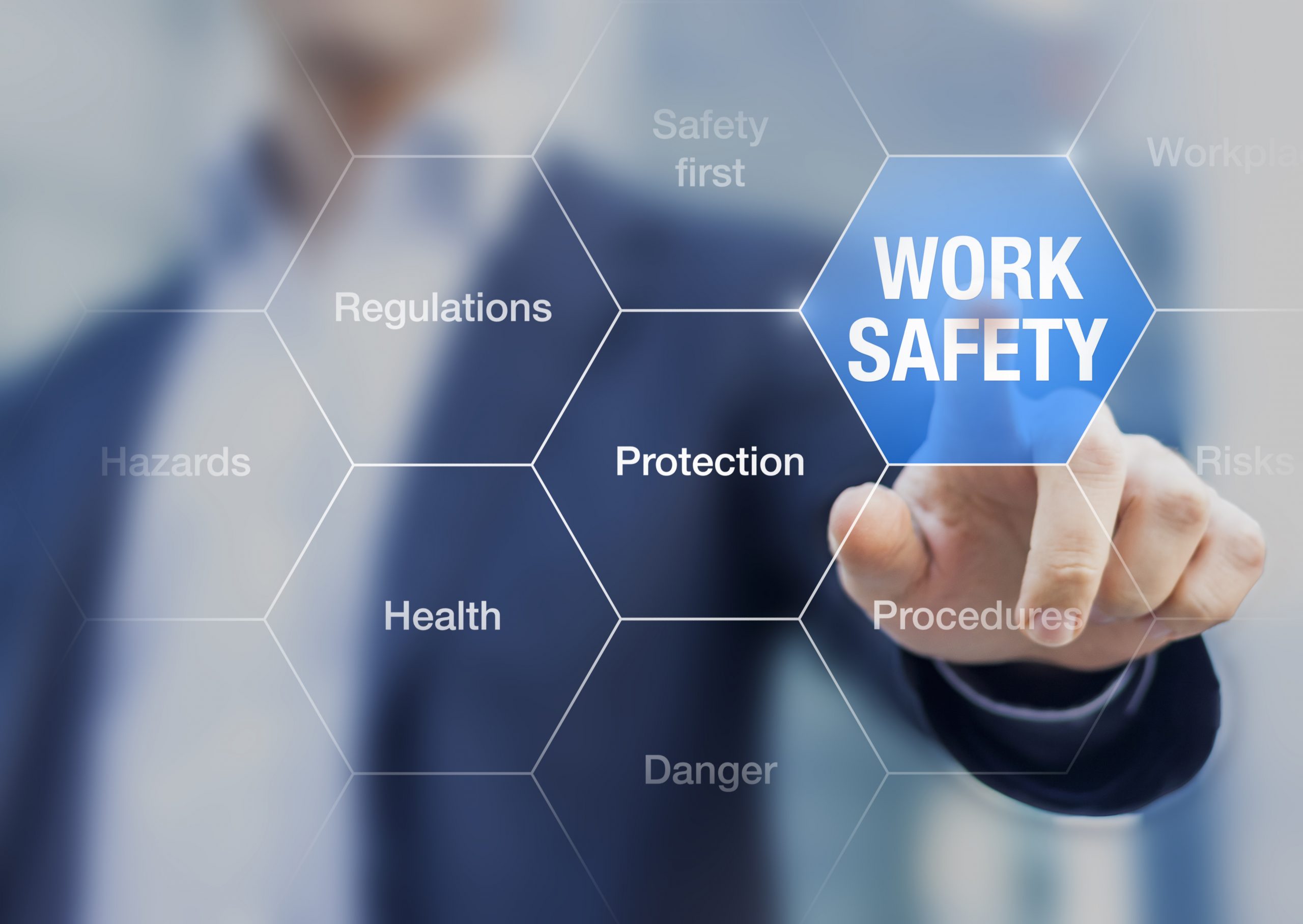 Here are some of the ways to automate health and safety compliance in the workplace:
Use Vending Machines For Personal Protective Equipment
Health and safety legislation is extensive, so investing in personal protective equipment (PPE) vending machines can be a lifesaver. PPE includes items such as protective eyewear, ear plugs, hard hats, face masks, gloves, respirators, and steel-toe boots. PPE vending machines will help employees comply with mandatory PPE requirements for their respective jobs.
For example, an organization may need all workers to wear steel-toe footwear during the construction of buildings. PPE vending machines can be integrated directly into the site or location where PPE is required on a daily basis.
They're a good investment if there are dangerous areas or circumstances in your workplace. After all, it's better to prevent accidents than risk team members getting harmed in any way and end up spending a lot of money on medical bills and possible litigation. In comparison to those, providing access to protective clothing is far more affordable—you can check how much PPE vending machines cost online.
Create A Hazard Map
Employees should be made aware of the risks in their workplace. It's easier to prevent accidents if staff members know what can potentially go wrong. Map out all of the major hazards within your facility and other circumstances that may pose any sort of danger to workers.
Set Up Wireless Sensors For Explosive And Flammable Gases
Using wireless sensors to monitor the levels of explosive gases will help ensure that concentrations of potentially dangerous substances don't grow too high and harm your workers' health. Doing so would allow you to prevent explosions, too.
Implement Wireless Sensors For Temperature And Duct Pressure
Keep the temperature and pressure in your facility's ventilation system in check with wireless sensors. Other critical components to monitor within the system include humidity, carbon monoxide, carbon dioxide, combustibles, and oxygen. Those factors can all impact human safety.
Periodically inspect ducts for leaks or tears by using wireless sensors to measure gas emissions. Make sure the vents are working properly by keeping an eye on the duct pressure.
Turn To Bluetooth Low Energy Devices
Bluetooth Low Energy (BLE) devices will give your employees more freedom while monitoring their health. Wearable sensor gadgets can be considered the greatest technological advancement in the field of occupational safety and health in recent years. With smart watches and similar wearables, workers can check their vitals without having to carry bulky equipment around.
Gathering data about employees' heart rates, blood oxygen levels, respiration rates, and other body functions during work hours has led to improvements within companies that have embraced modern technologies. Wireless sensors allow for real-time information to be sent directly to mobile apps on smartphones or tablets. Implementing this technology throughout an organization increases productivity and reduces costs associated with lost time due to workplace injuries or illnesses​.
Install Wireless Sensors On Scissor Lifts And Aerial Platforms
Employees who use scissor lifts and aerial platforms to perform their tasks should install wireless sensors on those kinds of equipment. If an employee falls or the equipment is damaged, the devices will send out alerts to other employees' smartphones. They scan help keep track of where exactly an accident has occurred, which would help the emergency crew get to the scene more quickly.
Use Motion Detectors To Alert Emergency Personnel When A Worker Has Fallen
In addition to wireless sensors, motion detectors placed in areas where workers are most likely to fall can activate alarm systems when they detect movement. The information can then be sent to the organization's security team via email or text. The faster an accident can be detected, the sooner the affected employee can get help.
This technology is especially useful in dangerous situations where workers are at risk of falling into open pits or onto jagged objects protruding from walls.
Pair Wireless Sensors With Programmable Logic Controllers
Using wireless sensors with programmable logic controllers (PLCs) can reduce costs for your business by eliminating the unnecessary time spent on workplace inspections by employees. Once a hazard is detected, PLCs can shut off certain parts of your facility such as water valves and any equipment that pose a threat. Any employee who's close by when that happens should already be trained to know the next thing to do in that scenario is to call a professional to attend to the underlying problem.
For example, if an air compressor in a health facility has been identified as a safety hazard, the PLC can automatically shut it off until a technician or maintenance worker can come out and fix it. This prevents accidents from happening while your employees are working on repairing the equipment, and this keeps both them and customers safe.
Conclusion
There are several ways that organizations can automate workplace safety compliance to keep everyone within the premises away from harm. Wireless sensors, PPE vending machines, motion detectors, and PLCs will help ensure a higher level of safety in the workplace. While no system is foolproof and accidents can happen anytime for a multitude of reasons, those devices can give employers peace of mind knowing they've done everything in their power to mitigate risk.