In a new study, adults who were most fit had less jeopardy of developing colorectal and lung cancer. Also, amongst individuals who advanced colorectal or lung cancer, those who had higher fitness levels prior to their cancer diagnosis were less possible to die in comparison with those individuals who had lower fitness levels. The study was published in Cancer by the ACS (American Cancer Society). There is limited information on the connection amid cardio-respiratory fitness and colorectal or lung cancer risk and death.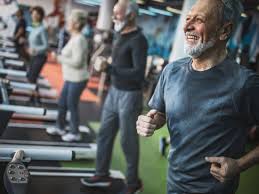 Catherine Handy Marshall—from the JHUSOM (Johns Hopkins University School of Medicine)—along with her colleagues analyzed 49,143 adults who experienced exercise stress testing from 1991 to 2009 and were monitored for a mean of 7.7 Years. The study signifies the biggest of its kind, plus the first of its type to engage women and a more percentage of non-white people. Those in the higher fitness category had 77% declined jeopardy of progressing lung cancer and a 61% less risk of advancing colorectal cancer. Amongst individuals who had lung cancer with the high fitness had a 44% less risk of dying while following-up, and amongst adults who had colorectal cancer with the high fitness had an 89% less risk.
Recently, the JHUSOM was in news as its study showed that excessive employ of skin cancer surgery trimmed with awareness effort. Researchers at JHUSOM and seven collaborating health care organizations successively convinced physicians across the nation to lower the amount of tissue they eliminated in an ordinary surgical treatment for skin cancer to fulfill a professionally known benchmark of good practice. The study was published in the journal JAMA Dermatology. During the research, the scientists reported an immediate optimistic change in surgical behavior—which is a development that was maintained for 1 Year—for 83% of the physicians notified that they were removing over necessary amounts of tissue on a regular basis during MMS (Mohs micrographic surgery).