As of quarter 2 of 2022, there are 54,603 healthcare and medical applications on the Google Play Store alone with an increase of almost four percent in comparison to the previous quarter. These range from health tracking and telehealth apps, clinical and diagnosis assistant apps to medication tracking and wellness tools. However, more apps do not mean their equal adoption or usage. Consumers have downloaded 110 top health apps over 10 million times while 83 % of applications boast of less than 5,000 installations. In today's article, we will have a look at 5 success stories and try to understand how they stood out.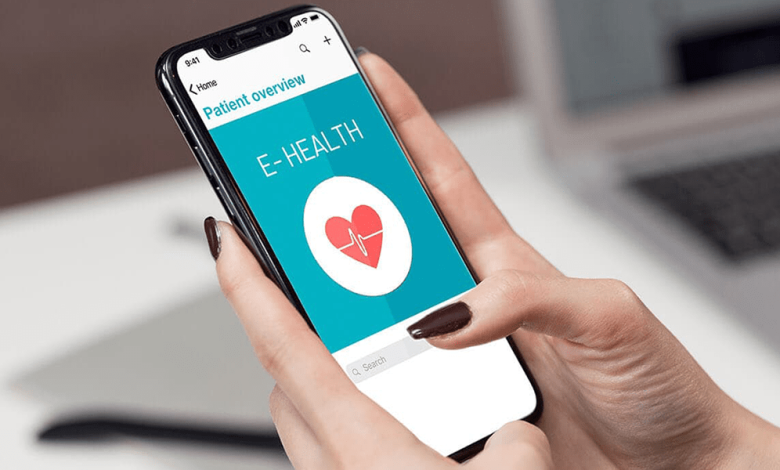 1.
Teladoc
Teladoc is an on-demand telehealth app that provides immediate high-quality virtual medical services for non-life-threatening conditions in virtual primary and everyday care, mental health, nutrition, dermatology and expert medical advice by certified U.S. doctors. What is so much appreciated by patients is that organizing a medical appointment is as easy and simple as entering your details and indicating time.
Thus, minor ailments can be solved quickly and savingly in every sense of the word. Hence, Teladoc is highly rated in app stores and has hundreds of thousands of reviews. The app is covered by major insurance plans and offers prescription services from local pharmacies at your request.
2.
Hello Heart
Understanding your blood pressure is very important for people at risk because both hyper- and hypotension can serve as wake up calls for some pretty serious health conditions. Hello Heart Apple Watch app records your blood pressure numbers straight from your wrist. The app decodes blood pressure readings for the user and provides them with wellness and lifestyle strategies to manage blood pressure accordingly. Hello Heart is also highly appreciated by medical professionals with the latter noting that "the level of engagement is something I have not seen in other digital hypertension management programs". In a study, 84 % of the Hello Heart users improved that blood pressure over three years.
3.
Talkspace
Talkspace is intended for those seeking mental health aid. The app connects users with a licensed therapist through messaging or video at lower costs as compared to traditional in-person sessions. The app offers different subscription plans and communication options. Users start with a questionnaire and then can choose a therapist from suggested options. People who might appreciate the app most of all are those with a busy schedule and those who want to save time for a long commute for counselling. 93% of surveyed users are likely to recommend Talkspace to other people.
4.
GoodRx
With an average rating of 4.8 on both the stores, GoodRx is a free savings app that helps users across the United States save money on their prescriptions. The app stands out for its coupon finder: users can take advantage of the "Get Coupon" function and submit the coupon at a pharmacy when picking up their medications. There is also a price tracker option to compare prices in an area among different vendors.
5.
 

Maven Clinic
Maven Clinic is a women health app specifically designed to address mental and physical needs of women and their families. The main thematic areas focus on women's general health issues, nutrition and physical therapy, fertility, mental health, pediatric care for their children and more. Maven Clinic is available in 30 languages that makes the app accessible for a wide audience. What is so appreciated by the app's users is that women can discuss sensitive issues like weight or pregnancy being at home with no need to fill out extensive paperwork or wait in germy waiting hospital areas.
Conclusion
While 44% of US clinicians consider mobile apps important for medical care, there are no universal guidelines on what success looks like for healthcare apps. However, there are certain trends that may see the most success. Healthcare apps development that can meet patients' needs that are often overlooked by doctors, generate data-driven insights for patients and medical professionals, save time and costs and have clinical evidence tend to account for more downloads than others.