Massaging therapy is proved to be the finest alternate treatment to cure diversified ailments. Massaging includes various techniques and processes that target specific diseases. There are many popular massages discovered by the therapists to intensify the healing effects. However, deep tissue massage is established as one of the finest ways to reach the deeper layers of connective tissues and muscles.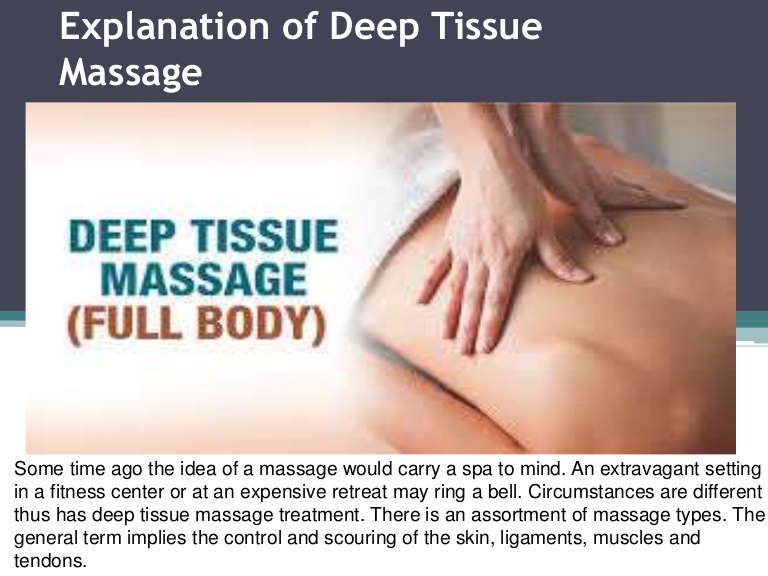 Movements of Deep Tissue Massage
Deep tissue massage involves some of the techniques and movements of the Swedish massage with intensified pressure. The aim of this massage is to untangle the muscle knot or chronic muscle tension. A few of the people have misconceptions about the deep tissue massage due to the pressure associated with the therapy. However, the reality is different from that of the myth.
Read Also – Implementing Green Apple Essential Oil In The Massaging Regime
Do You Feel Pain During the Deep Tissue Massage?
Usually, deep tissue massage doesn't impose any kind of physical pain on your body. However, it is not as smooth as the Swedish massage as well. The key to enjoying a massage is the proper communication with the therapist. Disclose the painful areas of your body to her so she can understand your concerns and follow appropriate steps to offer relief to your mental and physical health.
Give Time to Your Body
The body prefers mild pressure and gentle movements, which are the opposite of a deep tissue massage. It is suggested to tolerate the pressure on the key areas of the body in order to enjoy the benefits of this massage therapy.
Post Therapy Precautions
After the therapy is accomplished, it is important to intake sufficient amount of water in order to flush the lactic acid released from the muscles. Even if you feel soreness in the body, it is important to be patient and keep yourself hydrated. This not only flushes the toxins from the body but also reduces the soreness in no time.