Your swim school policy, payment procedures, timetabling, and more can be streamlined into one complete system with a Swim School Software management system. Swim School Software has many benefits for your business, allowing you to focus on providing excellent swim teaching instead of getting bogged down with vital but time-consuming administration.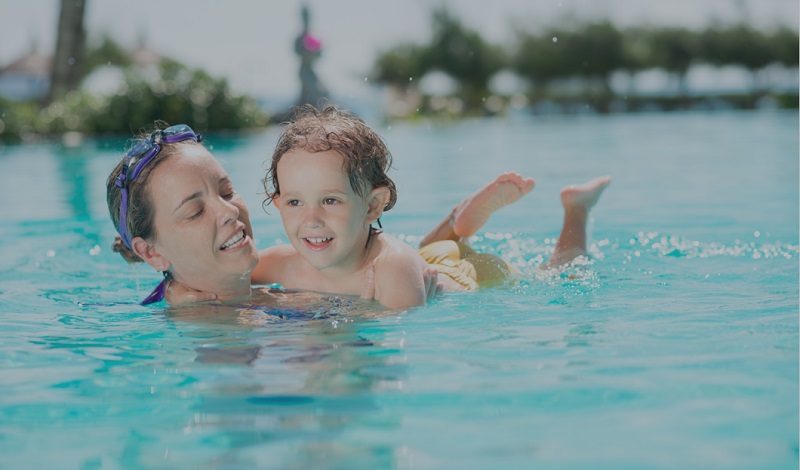 You can use the swim school software for the nitty-gritty of the school – the timetabling and scheduling including customization for different types of classes such as holiday programs, private lessons, and school term classes.  Your swim teachers can also use the system independently to access lessons, class structures, and policies.  The software allows them to populate assessments uniformly, maintaining consistency across all classes regardless of which teacher is in charge. This is particularly helpful if pupils need to change lesson times, and/or teachers. The software will help keep an accurate and permanent record of attendance and make-up classes and is operated via cloud-based centers, allowing instant access to all information from the device you have on you, in the location you happen to be. Changes in venue will not interrupt access to records and lesson plans.
Parents can register their children online and make payments on the same platform.  Your swim school software allows payment across a range of options, including individual payment plans.  Your customers can keep themselves abreast of their children's progress with parent portal options and customized dashboards. They can also be notified about timetable changes and reminded or informed about programs for their children to attend via email marketing options available as part of the software package. Some swim school software packages go a step further and allow you to send out level completion certificates automatically as pupils move through the levels, coordinating with email marketing campaigns.
Communication with clients becomes seamless, with newsletters, notifications, and all membership information completely integrated. Your membership programming becomes easy, with the ability to sell a variety of membership types such as family groups catered for, and allowing for multiple fully automated options within the software program.
All staff records, employment processes, procedures and documentation,  payroll, leave and scheduling can be collated into your Swim School Software.  As well as that inbuilt analytics features will provide ongoing reporting on any data you choose including financial reporting.  To ensure you get the best system look for a swim school management software that offers integration with third-party systems, high level network protection, a 99% uptime guarantee, and dynamic web hosting.
You can take advantage of technology's rapid advancement and choose a Swim School Software management package that will allow you to provide greater flexibility to your clients.  Your business will only benefit from the increased customer focus providing higher levels of client satisfaction and many happy little swimmers.