Keeping track of your workouts is critical since it allows you to assess your current fitness level and determine how you might improve it. Most of us want to stay fit to keep our bodies healthy and build immunity, and the best pedometer apps make it a lot easier. While working out or going for runs may not be for everyone owing to time constraints or a lack of enthusiasm, there are several applications that can assist us in getting the most out of simply walking. You may do this by using dedicated fitness applications that will keep track of your step counts and other data. There are a plethora of pedometer applications available, but not all of them are worthwhile to download.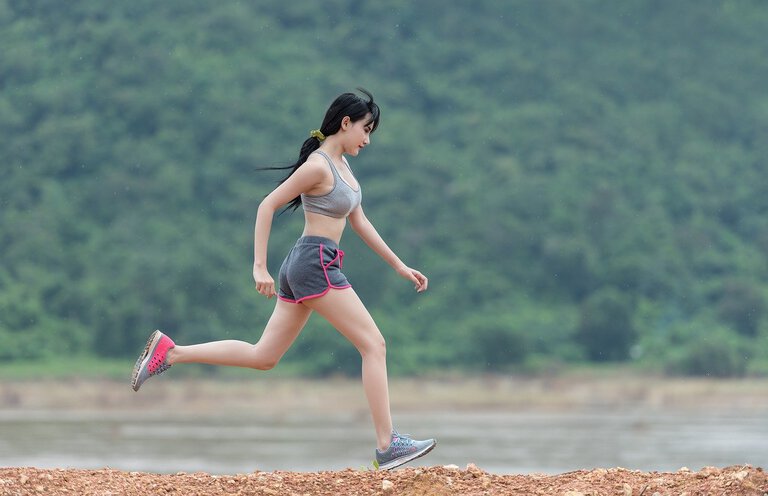 A pedometer or step counter applications are fitness trackers that you can download to your phone and use to track your activity, calories burnt, and other health-related metrics. They are like fitness watches in many aspects, but they are far less expensive. Most of the apps are free to download, although some premium content requires purchase.
We've compiled a list of the best free Android pedometer apps. Although several of these offer paid "premium" modes that unlock more features, we chose these based on what you can do with the free versions.
Although pedometer applications are simple to use, they do not have the capability of monitoring your heart rate, and some are not as accurate as a wearable activity tracker. However, you have nothing to lose by giving one a shot. Our top picks for the best pedometer app are listed below.
1. MapMyWalk
MapMyWalk tracks your training and plots your route on a map, like the popular running software (both are from Under Armour!). While you're exercising, it displays a variety of information that tracks your progress, such as distance and step count. Have in mind that because it uses your phone's GPS tracking capability, if you keep the app running in the background, your battery life may suffer.
Cost: free, $30/year for the premium version.
Get it for iOS or Android.
2. Fitbit
What's more, guess what? To use the Fitbit app, you don't actually need a Fitbit tracker! This software can log your diet and hydration each day while monitoring your health and fitness objectives, in addition to being a step tracker.
Cost: free
Get it for iOS or Android. 
3. Accupedo
Another great pedometer/step tracking app for android/iOS in 2021. This is also an excellent app for tracking every fitness goal you need. Track and set goals for steps, calories, and much more. Change the theme colors, customize as desired, and begin walking and running like a pro. Set goals and achieve them.
The app is simple to operate. Install it on your Android or iPhone and begin tracking right away. A power-saving mode, a 3D motion tracking system, individualized settings, and much more are all available. Let's get started with the download and counting your steps.
Get it for iOS or Android.
4. MyFitnessPal
Step counting is only one component of the weight-loss puzzle. You must also keep track of your nutrition if you want to lose weight and develop better habits. This is when MyFitnessPal comes into play. This app is a top performer and is regarded as one of the most comprehensive workouts and diet programs available. It counts steps using your phone's motion detection sensors or an external device that is connected to your phone. The program plots your step history on a graph so you can see how your activity levels have changed over time. To keep on track with your weight loss, MyFitnessPal also allows you to customize daily step objectives. It also changes your daily calorie bank based on your daily activities, including steps.
Cost: The MyFitnessPal app is available for free, or you can upgrade to MyFitnessPal Premium for about $10 per month or $50 per year. MyFitnessPal Premium comes with a free, 30-day trial.
Get it for iOS or Android.
5. CharityMiles
Charity Miles allows you to donate money to your favorite charity based on how far you walk, run, or bike. The free step counter software syncs your steps with the Health Kit on your phone or Strava, a running and cycling app. The ASPCA, Habitat for Humanity, St. Jude Children's Research Hospital, and She's the First are just a handful of the charities to which you can donate.
Cost: free
Get it for iOS or Android.
6. ActivityTracker
The option to switch between multiple views is what really sets this pedometer software distinct from the rest. In a bar graph, you can track your steps and activities by day, week, and month – even down to the hour. You may import and export data as well as use the app on your Apple Watch if you subscribe to the pro edition.
Cost: free, $5 for pro version
Get it for iOS or Android.
7. Pedometer pacer health
Android 2021 is another fitness-tracking app for you. This is one of the top step counter and activity tracker android applications, according to the editors. Features that are simple and straightforward to use. Connect it to your fitness band or smartwatch to keep track of your activities. Begin by personalizing the design to your liking and tracking from your smartphone. Set goals, alarms, and much more. Everything you need in a fitness tracking app is here. Let's download and start tracking now. Fit like a pro.
8. Google Fit
Google Fit is one of the best fitness apps available, and it was created in collaboration with international organizations such as the World Health Organization. Smartwatches such as Xiaomi Mi Bands and Google Wear OS devices are compatible with the app. The software also integrates with other fitness applications like Runkeeper, Strava, MyFitnessPal, and others. Overall, Google Fit is a fantastic pedometer software that you should try.
Cost: It is also completely free to use, with no strings attached.
9. Leap Fitness Step Counter
One of the greatest pedometer applications available is Leap Fitness Step Counter. The software works with your smartphone's built-in pedometer sensors and does not require GPS or a cloud service to function. It also has several themes, graphical reports, and a cloud backup option if you want to save your data to Google Drive.
Cost: The free version of the app comes with ads, which you can remove by paying $2.99.
10. Runkeeper
Runkeeper is a well-known pedometer app that has been available for quite some time. The software effectively and accurately measures your walk and run. It includes a range of exercise routines, the ability to create fitness goals, progress reports to show you how well you're doing in your workouts, and much more. Exercise awards and community challenges are also included in the app to keep you motivated.
Cost: You can get the app for free, and the pro version starts at $9.99 per month.
Conclusion:
So, these are the most popular and highly rated fitness tracking applications. This software has everything you need in a professional fitness tracking app. Let's download and get started on your fit and healthy journey.
We hope you learned something new from this article. Please leave a remark if you have any questions on the subject.