Deficiency of iron in blood is termed as anemia and is a very common disease. This is caused due to the loss of blood, incapability to absorb iron from the ingested food, and poor diet.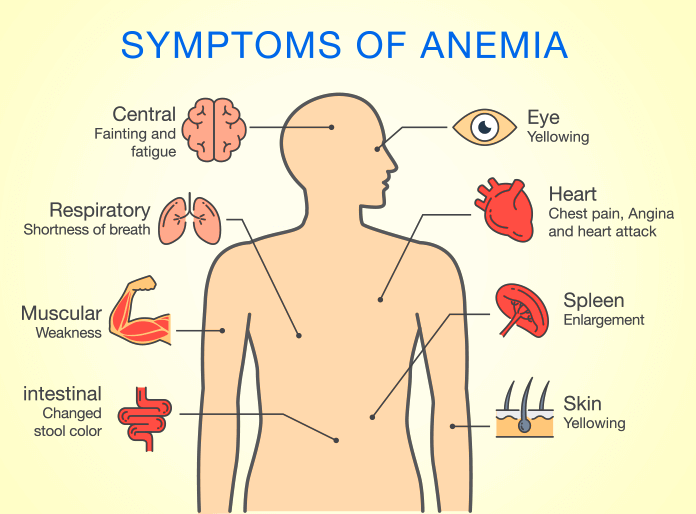 What is Anemia?
Anemia is synonymous with the low level of hemoglobin in blood that carries oxygen from lungs to the other parts of body. It also removes carbon dioxide from the blood.
Read Also – Some Nutrition Advices You Must Ignore
Causes of Anemia
Losing blood is equivalent to losing iron from the body, which, if not re-produced causes anemia. Women are prone to get this disease due to a heavy bleeding during childbirth and bleeding fibroids in the uterus. Some of the other reasons for low hemoglobin are:
Bleeding ulcer
Colon Polyp
Regular consumption of painkillers like ibuprofen, aspirin, naproxen, etc.
Urinary tract bleeding
Foods that Boost iron Production
Many of us are unaware of the fact that food items are directly related to the well being of our body. Let us have a look at the food habits that ensure normal level of hemoglobin:
Green leafy vegetables—Dark leafy greens are enriched with non-heme irons that are known to promote the level of hemoglobin. Some of these are kale, spinach, Swiss chard, dandelion greens, collard greens and more.
Folate-rich foods—Collard greens, Swiss chard citrus fruits, whole grains, and beans are rich in folate that keeps the folate-induced anemia at bay.
Fortified food items—These are the best suited for vegetarians that can't consume animal protein. It includes pasta, orange juice, cereals, and white rice in fortified form.
Nuts, Seeds—Nuts and seeds are high in iron content. Sesame seeds, walnuts, almonds, hazel nuts, pine seeds, sunflower seeds are very rich source of iron.
Anemia can be dealt easily by including the aforementioned food items in your lifestyle, resulting in a sound health.