Pimples on the face are something that never fails to annoy you right before any occasion. They arrive even before relatives do!
Right?
Jokes apart, this is a really serious problem in both males and females especially in teens. Pimples are caused due to acne, often acne and pimples are seen to be the same but it is not. Acne is a disease; pimples, blackheads, whiteheads, and some other skin related problems are symptoms of it. Pimples on the face act as a whole spoiler for every look, so it becomes necessary to get rid of them permanently.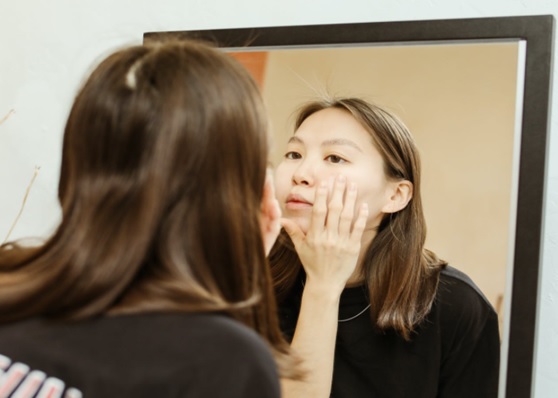 If you don't want to spend thousands of rupees on beauty products, don't worry you are in the right place, here I would help you by mentioning some of the most worked natural remedies that can make your face free of pimples.
You May Read Also :- All You Need To Know About Teeth Care Routine
Turmeric and rice water:
Take organic turmeric as per your need and add a sufficient amount of rice water to make thick paste. Now apply this paste on your pimple and leave it overnight. You will find very effective results. Give it a try.
Turmeric has anti-inflammatory properties that act against damaged skin and rice water is rich in nutrients and it has been proven that 16 percent of its proteins are building blocks of skin so helps in recovering skin. So, this paste acts as a miracle.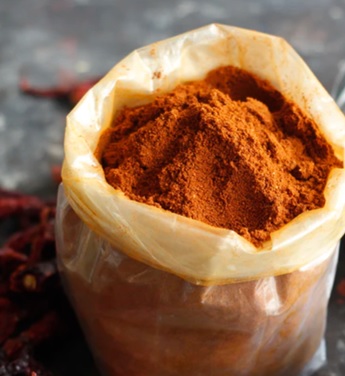 To make rice water:
Take a cup of organic rice in a bowl, firstly wash it with some water to remove any kind of dirt present and add sufficient water. Let the rice soak in it overnight and then filter the water from rice, thus you get rice-water.
If you have Neem powder taken from neem leaves available, you can also use that instead of turmeric.
Gram flour and turmeric:
Gram flour is an all-time available ingredient in your kitchen, it also acts as a magical ingredient to your face.
Take a tablespoon of gram flour and a ¼ tablespoon of organic turmeric and add enough rose water to form a thick paste. Now apply the paste on pimples, leave it overnight.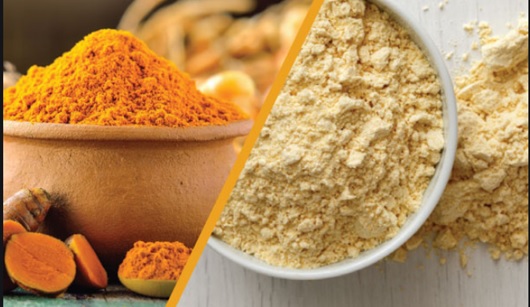 You can also use this as a face pack, apply this and let it dry for 30 min and rub it off gently and rinse with water to remove the residue.
Gram flour contains zinc that would help your skin fight against acne and it also helps to control sebum which causes inflammation. Thus it gives fast results.
You can also use curd or coconut milk instead of rose water.
Follow this remedy and you would have miraculous results within days.
Aloe Vera:
It would not be a surprise if I say Aloe Vera is a boon to beauty. It has innumerous proven as well as practical skin and health benefits. If you use the Aloe Vera mixed with some other ingredients, it would act as a magic for your skin.
Aloe Vera and Lemon juice:
Add ¼ table spoon of a lemon juice to two tablespoons of Aloe Vera gel, apply it on affected areas or the entire face and leave it overnight.
Aloe Vera and tea-tree oil:
Add 2-3 drops of tea-tree oil to 2 tablespoons of Aloe Vera gel, apply it on you and leave it overnight.
These two are simple Aloe Vera packs that you can use, you can also use Aloe Vera with turmeric powder to see better results.
If you do not have patience, you can just use plain Aloe Vera gel as a mask. It is always recommended to use fresh gel taken from plants. If not available, make sure you buy chemical-free ones.
Aloe Vera is a medicinal plant, with anti-inflammatory, skin protection, anti-bacterial, anti-viral, antiseptic, and wound-healing properties.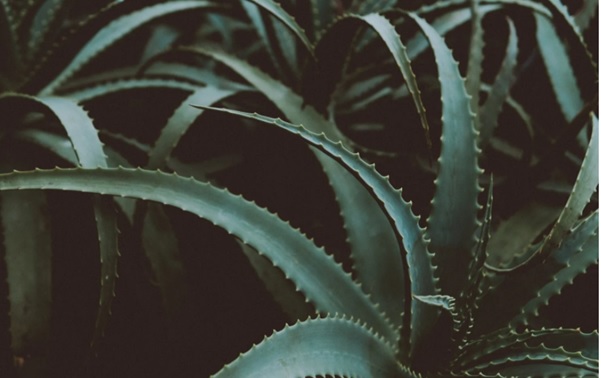 The best part is it suits all skin types and doesn't have any side-effects. Don't miss to make use of its benefits.
These are the most worked remedies to get rid of pimples. Follow them regularly to get best results. Also follow some tips to say goodbye to your pimples permanently.
Pimples are so common at the time of puberty, mensuration. Don't pinch or squeeze them.
Avoid junk food as far as possible.
Wash your face often to remove dirt, oil, and sweat.
Don't touch your face often.
Avoid or use a little make-up and make sure you clean it completely before sleep.
Follow these remedies and tips to see significant change on your face .If you find this article helpful please share your comments below.