Pilates is one of the most recognised physical fitness systems in the world today. This low-impact form of exercise is practised around the globe and is especially popular in western countries, including Canada, the UK, the US, and Australia.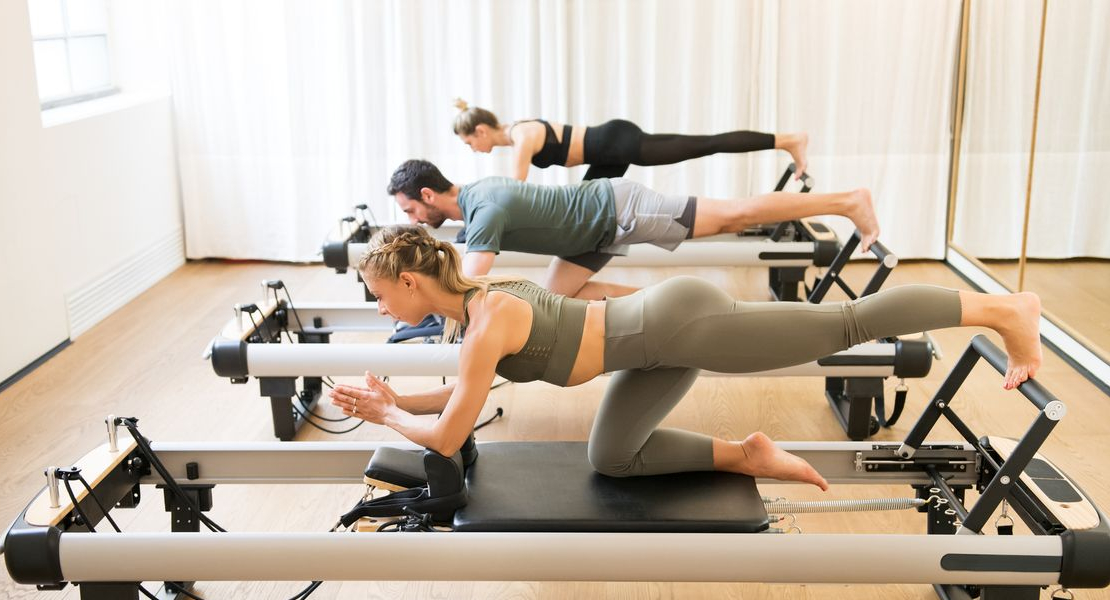 Taking a Pilates class or incorporating the exercises into your home workout routine can help you strengthen your core, improve your posture, maximise your health, and boost your endurance—plus endless other benefits!
Pilates workouts typically last for about 45 minutes to an hour, combining fun, fitness, and flexibility in one invigorating session. There are two main types of pilates—equipment-based or mat-based—with each offering distinct benefits.
Let's chat about how taking Pilates classes can benefit your body, mind, and soul. 
1. Pilates helps you achieve balance 
Pilates classes focus on flexibility, postural alignment, and spine stabilisation. Because of its low-impact nature, Pilates is an ideal choice for office workers, older adults, or everyday people looking to achieve balance in their life.
Improving your posture and physical coordination can have immense benefits across all aspects of life. Good posture helps reduce problems many working Aussies face, such as lower back pain, neck strain, and headaches. You'll breathe better, feel better, and look better, too!
You'll also enjoy balanced strength across muscles on both sides of your body and achieve better control over how your body moves. This increased awareness of your body will help you manage stress and experience true relaxation. 
2. Pilates tones the body 
If you start taking a 45-minute Pilates class just once a week, you'll see visible changes in your body tone and muscle definition in no time.
Pilates workouts are especially beneficial for the abdominal muscles, hips, buttocks, and lower back—all known as your body's 'core' muscles. Improving your core strength can help you perform better in other forms of exercise, such as running, weightlifting, or playing sports.
Core strengthening is also highly beneficial for individuals struggling with lower back pain and other chronic pain conditions. 
3. Pilates offers fun and friendship 
Pilates classes offer more than fitness benefits—you can also meet new people, make lifelong friends, and improve your general mental health.
Through Pilates, you can meet people from all backgrounds and across all life stages, including older adults and elite athletes.
Spending time exercising with other people and sharing your progress can enhance your mood and fuel you with energy to get through the week. Plus—regularly mingling and chatting with other people can help you stay motivated and achieve your fitness goals. 
4. Pilates helps with weight loss 
If you have weight loss goals, Pilates can help you stay active and burn calories while having fun. Because Pilates activates the entire body, it is a fantastic option for weight loss when combined with a healthy eating plan and regular aerobic activity. 
Conclusion 
Pilates is a popular, effective, and fun fitness system that promotes good posture, balance, muscle strengthening, positive mental health, and general wellness. If you're looking for a low-impact way to improve your overall health, lose weight, or simply get your body moving, signing up for a Pilates class is an ideal choice.