Rhinoplasty, also known as a nose job, is one of the most common plastic surgery procedures performed across the globe. The majority of people associate a nose job with a cosmetic treatment that alters the form or size of the nose usually done as a Face Lift Plastic Surgery. Although this is true, patients do not choose rhinoplasty just for the sake of aesthetics.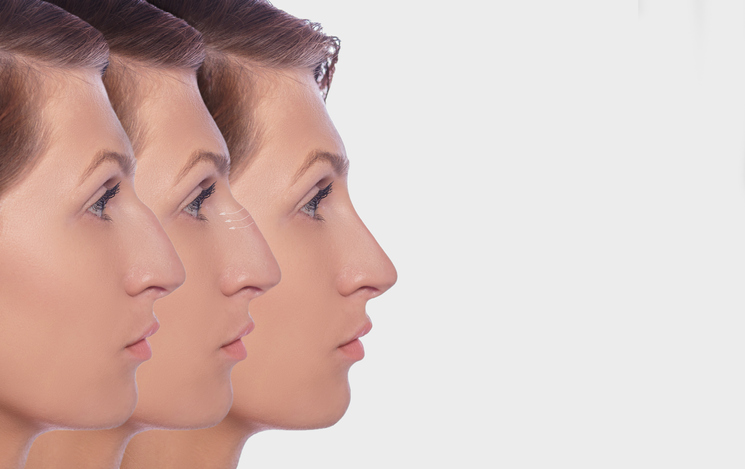 The majority of individuals have rhinoplasty for medical reasons. When a person's nose isn't functioning properly due to an injury or they're having trouble breathing, a functional rhinoplasty may be required to improve their quality of life. And this is when patients might need to visit www.jasonchampagnemd.com, where they ensure patients get the optimal results with thorough care.
Why is Nose Job done?
Rhinoplasty, or nose reshaping, is done for a variety of reasons. Individuals may not be satisfied with their looks and may want to restore their nose after injury or physical damage, or have a respiratory problem that requires treatment. Patients' personal health, medical history, and current worries about their nose are all noted and considered at Dr. Jason Champagne's clinic, which helps to identify which type of rhinoplasty will best fit their needs. Patients who are considering this surgery must meet certain age restrictions, be in good health, and have realistic expectations.
While most people contemplate rhinoplasty for cosmetic reasons, it is often necessary due to medical concerns. A nose job may be necessary for some persons to correct a medical problem or damage to their nasal structure. In some circumstances, patients require both a functional and a cosmetic rhinoplasty, which can be done in the same surgery.
The common reasons why patients undergo rhinoplasty for medical reasons include:
Cleft palate
Deviated septum
Nasal inflammation due to chronic allergies
Nasal Masses or Polyps
Cleft lip
Abnormalities in structure due to trauma or injury.
For a variety of reasons, most plastic surgeons think that a nose job is one of the most difficult cosmetic procedures. Because the nose is such a complex structure and the focal point of the face, professional rhinoplasty must repair nasal defects quickly while preserving maximum nasal function.
Why do patients prefer revision rhinoplasty?
Patients opting for secondary or revision rhinoplasty, actually put plastic surgeons' skills and experience to the test. Any patient who has had rhinoplasty one or more times and wants to improve the appearance and often the function of their nose may consider revision rhinoplasty. For a variety of reasons, these are among the most difficult patients that aesthetic plastic surgeons encounter.
For one thing, patients are frequently dissatisfied with their previous rhinoplasty and may not realize that another rhinoplasty may not be successful in totally treating cosmetic defects that were not repaired in the previous operation or developed as a result of surgery. Scar tissue from the previous rhinoplasty is common in revision instances, and it can limit the ultimate result because it can reoccur even after successful revision rhinoplasty. In addition, cartilage is frequently used in revision rhinoplasty to restore damaged and/or inadequate cartilage removed during the previous surgery.
The nasal septum may be deviated, necessitating repair to improve both the appearance and function of the nose. A collapse of the tip cartilages, resulting in external valve collapse, can potentially induce nasal blockage. Internal valve collapse is common in revision patients due to deviation of the nasal septum and shortages in upper lateral cartilages, necessitating the insertion of cartilage grafts dubbed "spreader grafts" to spread open this confined area.
Concerns for Correcting a Previous Nose Job:
Due to the complexity of the technique, most doctors approach it as a reconstructive procedure if the patient requires correcting a nose job after main nose surgery. The goal is to improve nose aesthetics while maintaining normal breathing functions and delivering outcomes that are in line with his goals and preferences.
Despite the surgeon's best efforts, unexpected healing or changes in facial proportions may necessitate corrective rhinoplasty. Due to the natural aging of the nose, a further operation may be required for a small proportion of patients.
While there is no clear limit to how many times a patient can have rhinoplasty without risking complications, it is crucial to keep in mind that each successive surgery might result in additional scar tissue, which has a substantial impact on healing and cosmetic results. As a result, a smart surgeon understands how to avoid or at the very least reduce further scarring.
Conclusion:
It is, after all, the patients' choice to have revision rhinoplasty. Choosing a board-certified plastic surgeon who "connects" with you and earns your trust will improve your chances of a successful procedure. Patients' requirements are a priority at Dr. Champagne, and what they want to achieve is well understood. Dr. Jason Champagne can help design a strategy for your upcoming trip, procedure, and follow-up, ensuring that you get the best possible care.