As fall passes and we approach the cooler winter months, our homes can get pretty cold. And things can get even worse if your house hasn't been upgraded to double paned windows. Perhaps you wanted to keep the antique look of your house built in the 60s. However, if you have not got double paned windows you should look into them as they can help keep the heat and cold out when temperatures are too high or low.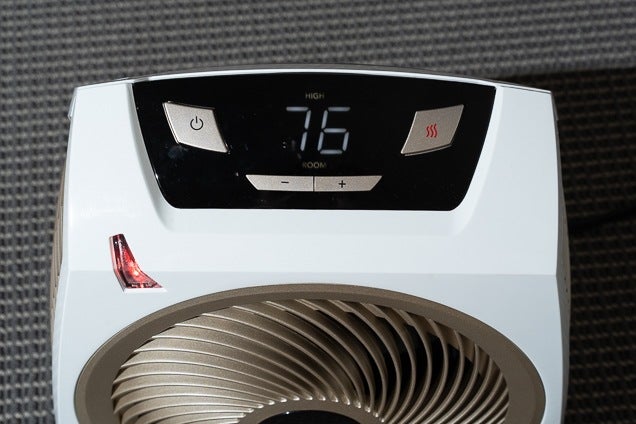 You might think your central heating system is enough but lo and behold winter arrives and you find yourself still freezing. Or perhaps you are doing alright but your partner's hands are still ice cold and they can't stop sneezing. Another scenario that frequently occurs is that the central heating system works well in most parts of the house, but fails to sufficiently warm your room that happens to be in the corner in the upper portion of your house. If you face any of these situations you will likely buy a space heater to supplement the existing heating system.
Did you know that there are now smart space heaters available? That's right. Technology hasn't disappointed us in this age all that much has it? Smart space heaters are great because they can be controlled through an app on your smart phone and they can also, depending on the model, work with Google Assistant or Amazon's Alexa.
Not sure to being your search for a smart space heater. Look no further because we have got you covered with a list of the best of the best:
1. Atomi Smart Wi-Fi Portable Tower Space Heater-2nd Generation
Atomi heard your feedback and have finally removed that annoying beeping sound that you hated so much while keeping all the good stuff this heater has to offer. The Atomi Smart Wi-Fi Portable Tower can conveniently be placed in any room. Its stable base means that this device is not likely to fall over, but even if it does, you do not need to worry because it has an automatic tip-over safety switch which means your heater will shut off once it falls over.
This heater also incorporates ceramic heating technology which allows it to heat rooms as large as 750 square feet fairly easily and rapidly. The wide oscillation of this heater also means every corner of the room will be thoroughly covered so you don't need to worry about sitting at your table in the corner of the bedroom.
This heater can be controlled in multiple ways. You can control it manually using the digital display and buttons on the heater, you can use the Atomi Smart App or you can use Google Assistant or Alexa if you have them set up. To use these features though you need to make sure you have a reliable and affordable internet connection like those offered by CenturyLink deals.
Overall, with this minimal-noise space heater you can enjoy a great night's worth of sleep. And when you wake up you do not even need to fight the cold to get out of bed and turn on the heater to warm up the room. You can simply use your smartphone app or tell Alexa to switch on the heater while you are in bed. This way you can stay cozy under the blanket and cozy out of bed.
2. Dyson Pure Hot + Cold Air Purifier
This uniquely designed device is impressive not only for its functionality but also for its looks. It is sure to impress the guests so don't worry about placing it in a public place for all to see. It won't just heat up your room, but purify it too making it a great option if you suffer from allergies or have pets in the house. It's even certified by AAFA (Asthma and Allergy Foundation of America). This HEPA 13 standard device and its activated carbon filtration system means you don't need to worry about 99.95% allergens or pollutants.
Also the 350 degrees oscillation ensures wide coverage of rooms as large as 600 square feet. This smart device can also be controlled manually or through a smartphone app. It can even be integrated to work with Alexa, Google Assistant and Siri. With this device you can get real-time updates on the air quality in your home as well as schedule your temperature settings for the night or day etc.
3.  Rollicool A20
This super quiet Rollicool A20 does the work of both a heater and air conditioner. If you are looking for an easy way to kill two birds with one stone then look no further because the Rollicool is able to effectively cool and warm a significant part of your home. Need to cover a big area of 700 square feet? That's not a problem for this unit. To make things even more convenient this unit comes with wheels which makes it incredibly easy to move around to different parts of the house. So if you are all hanging out in the living room but then move to your bedroom you can just push along this unit with you. Also, the portability of this unit makes it useful for anyone who has a physical impairment or the elderly to move around.
The heating and cooling properties get better when you know that this unit can also dehumidify the air. And we aren't talking about minimal dehumidifying capabilities. We are talking about dehumidifying up to 8 gallons of water a day! So if you are one of those people who absolutely can't stand the humidity you may want to consider this device.
Like other smart units this smart space heater also supports Alexa which means changing the temperature is one simple, "Hey Alexa" away.
All Things Considered
Smart space heaters can be a pretty great addition to your home especially if your household consists of members with varying thresholds for the cold or the heat. Smart space heaters also make waking up infinitely easier and if you're in a hurry and need to rush out you can always use your smartphone app to change the temperature or turn off the unit. Waking up and going to bed will be infinitely more comfortable as well too since you can turn the heater on before getting out of bed in the morning and turn it off from the bed once the room is warm before you fall asleep. Remember you don't want to overheat your room or dry it out too much. It might be handy to consider keeping a humidifier.