Cefpodoxime is an oral broad-spectrum antibiotic used for the treatment of bacterial infections, such as tonsillitis, bronchitis, pneumonia, gonorrhea, urinary tract infections, and other bacterial infections. Cefpodoxime is an antibiotic that was originally available in tablet but now is available as injection too. Cefpodoxime belongs to the class of medications called cephalosporin antibiotics. It works by stopping the growth of bacteria walls.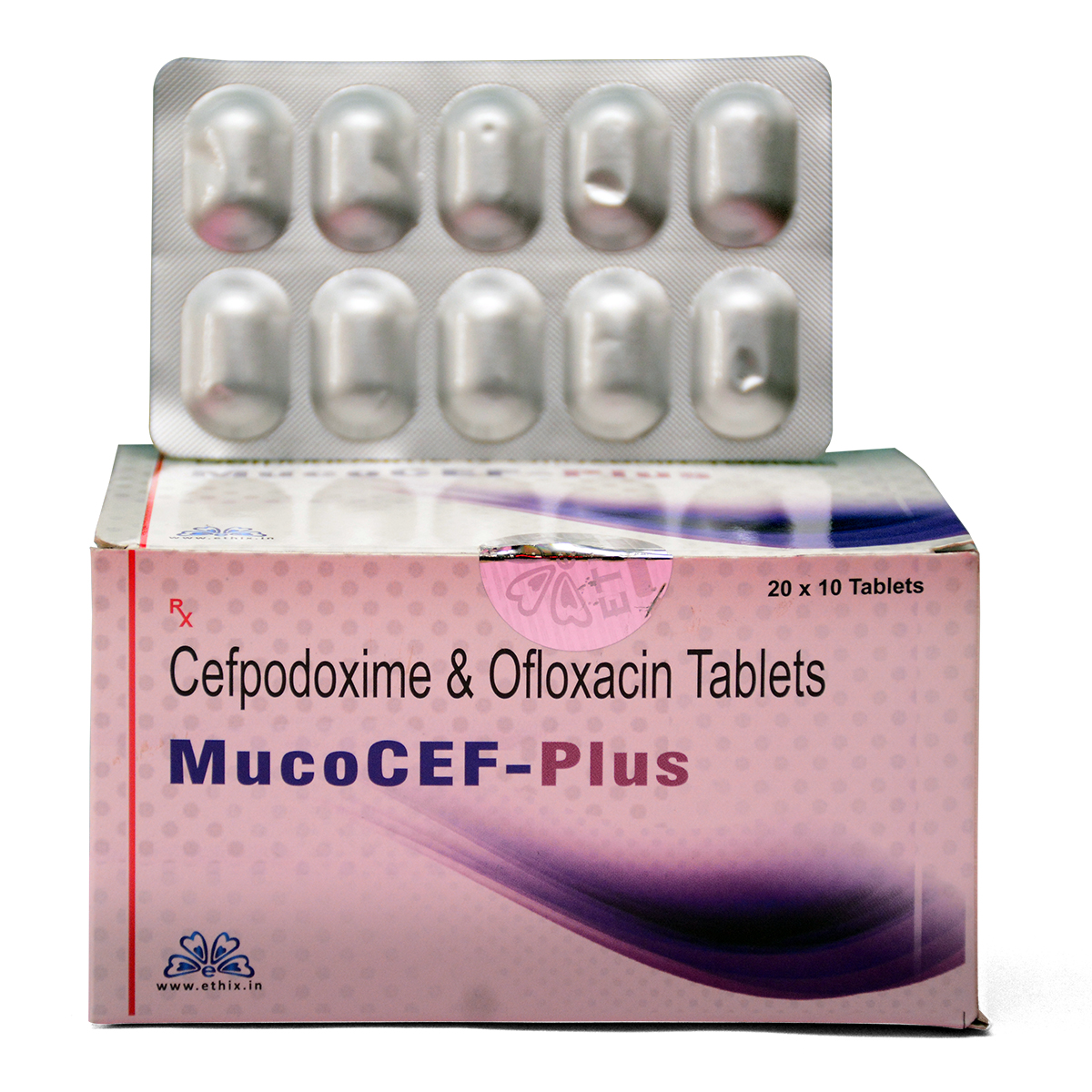 How to use Cefpodoxime?
Cefpodoxime comes in tablet form and a liquid suspension to take orally. It's usually given every 12 hours for 5-14 days depending on the condition being treated. It's suggested that patients take the tablet with food and to avoid taking the suspension on an empty stomach. The tablets can be taken with or without food while the suspension may need to be taken after a meal because it contains xanthan gum, which is not known to mix well with some liquids. Take your medicine at around the same times daily and make sure you follow your doctor's instructions exactly. If you have any questions about the medication discuss them with your pharmacist or contact your physician if necessary. You should never change a prescribed dose of cefpodoxime without consulting a medical professional first.
Shake the suspension well before each use to mix the medication evenly. You should begin to feel better during the first few days of treatment with cefpodoxime. If your symptoms do not improve or get worse, call your doctor right away. Continue to take this medication until you finish it even if you feel better – it prevents your infection from coming back and keeps other people from getting sick. If you stop taking this medicine too soon or skip doses, your infection may not be completely treated and bacteria will become resistant to medications in general!
Precautions before taking Cefpodoxime
Share your allergies with your doctor. You need extra precaution if you are allergic to cefpodoxime; any other cephalosporin antibiotic such as cefaclor, cefadroxil, cefazolin (Ancef, Kefzol), cefdinir, cefditoren (Spectracef), cefepime (Maxipime), cefixime (Suprax), cefotaxime (Claforan), cefotetan, cefoxitin (Mefoxin), cefprozil, ceftaroline (Teflaro), ceftazidime (Fortaz, Tazicef, in Avycaz), ceftibuten (Cedax), ceftriaxone (Rocephin), cefuroxime (Zinacef) and cephalexin (Keflex);penicillin antibiotics; or any other medications. Tell your doctor if you're allergic to any of the ingredients in cefpodoxime tablets or suspension.
Make sure to let your doctor and your pharmacist know all of the prescription drugs, over-the-counter medications, and nutritional supplements that you are currently taking on a regular basis including: antacids (Mylanta, Maalox, Mylicon), cimetidine (Tagamet) colistimethate (Coly-Mycin M), diuretics ('water pills'), famotidine (Pepcid), gentamicin (Garamycin), kanamycin, neomycin (Neo-Fradin). Also, let him/her know about any herbal remedies or alternative treatment plans that you are following for pain management. These activities can include things like acupuncture, hypnosis, or others. You need to inform him/her about what other medications or treatments you're using so he can come up with a proper treatment strategy.
Tell your doctor if you have or have ever had gastrointestinal disease (GI; affecting the stomach or intestines), especially colitis (a condition that causes swelling in the lining of the colon [large intestine]), or kidney disease. If you experience any serious side effects then contact your doctor immediately.
If you have phenylketonuria you should know that Cefpodoxime suspension, an antibiotic that fights bacteria in your system and helps you fight infectious illnesses such as sinusitis or strep throat, can potentially cause brain damage but only if taken in large amounts.
Continue normal diet unless prescribed otherwise.
Antibiotic medicines can cause diarrhea and that's because they destroy good gut flora, which leads to an imbalance of intestinal bacteria. If you have diarrhea, it is better to let the disease run its course (though you may think your normal diet will make you feel better, it actually won't) or call your doctor.
Storage and Disposal of Cefpodoxime
Keep this medication in the container it came in, and tightly closed. Store it at room temperature and away from light and excess heat and moisture. Do not store this over-the-counter (OTC) medicine in your bathroom. The liquid form requires refrigeration and should only be taken as prescribed on the label. The liquid form must be disposed of in 14 days.
It is important to keep all medication out of the reach of children in households with young kids. Many containers (such as pill cases, inhalers, and eye drops) are not child-resistant, which means that if a curious little one was to get their hands on them, they could easily open them up and spill the contents onto themselves. This can be harmful, but deadly if any kind of consumed. To make sure children do not accidentally come into contact with medicine or toxins in the home, always lock safety caps when you're done using medications or place them up high and far away from where your youngsters will be playing.
If you have old medicines knocking about your house that you're no longer taking, or if you're having a clear-out and want to let others know they can be used, then the best place to go with old medicines is to dispose of them responsibly. To do this, talk to your local pharmacist or contact your council's rubbish, recycling, or refuse department – they'll advise on what's best for your area.
Side effects of Cefpodoxime
Cefpodoxime is an antibiotic that belongs to the penicillin class of drugs. Some of the side effects that are possible with Cefpodoxime are:
Anxiety
Abdominal pain
Back pain
Bloating
Body aches
Chest tightness
Chills
Confusion or weakness
Constipation
Cough
Dark-colored urine
Diarrhea
Dizziness
There may be some other side effects too. We recommend checking with your physician for additional information about same.