In certain persons with high cholesterol, colestipol is taken in conjunction with dietary adjustments to reduce the number of fatty compounds such as low-density lipoprotein (LDL) cholesterol ('bad cholesterol'). Colestipol belongs to a class of drugs known as bile acid sequestrants. It works by binding bile acids in your intestines to generate a substance that is excreted.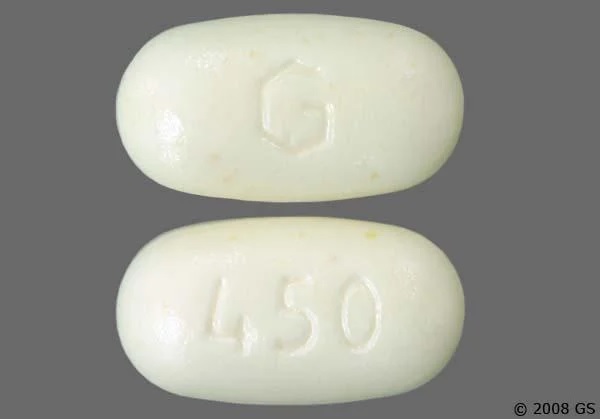 Colestipol is sold under the brand name 'Colestid' and is a generic medication. Another crucial fact to remember about colestipol is that it is always prescribed and not readily available in pharmacies.
The Usage Directions:
Colestipol is available in tablet and granule form for oral use. The tablets should be taken once or twice each day. One to six times a day, the granules are commonly taken. Follow the directions on your prescription label carefully, and if there is anything you don't understand, ask your doctor or pharmacist to explain it to you. Colestipol should be taken exactly as advised. Do not take more or less of it, or take it more frequently than your doctor has suggested.
Colestipol can interfere with the absorption of other medications, so take them at least 1 hour before or 4 hours after you take it unless otherwise directed.
Depending on your response, your doctor may gradually raise your dose at 1 to 2-month intervals.
Do not chew, split, or crush the pills; instead, swallow them whole with a glass of water or another drink.
Even if you feel fine, keep taking colestipol. Do not discontinue taking colestipol without first consulting your physician.
Colestipol can also be combined with hot or cold cereals, thin soups (such as tomato and chicken noodle soup), or pulpy fruit (e.g., crushed pineapple, pears, peaches, and fruit cocktail).
Take the granules wet, not dry. Stir them into at least 3 ounces (90 milliliters) of liquid (fruit juice, water, milk, or soft drink) until thoroughly combined. If you're using a carbonated beverage, slowly pour it into a large glass to avoid foaming. To ensure that you obtain the complete dose, rinse the glass with a tiny amount of additional liquid and drink it after taking the dose.
Uses of colestipol
Colestipol is used in conjunction with dietary changes to treat high blood cholesterol levels.
Treatment of diarrhea caused by elevated intestinal bile acids after some kinds of intestinal surgery and itching treatment caused by the partial restriction of the bile flow owing to liver illness are two less prevalent uses. The buildup of bile acids in the body is thought to be the cause of the itching.
How does Colestipol work?
This medicine was approved by the FDA in 1977. Colestipol is a cholesterol-lowering medication that is not taken into the body through the intestine. Instead, it functions by attaching to bile acids in the colon and encouraging bile acid excretion in the stool. Bile acids are made from cholesterol in the liver and released into bile, which then enters the intestine with the bile.
The majority of bile acids are reabsorbed from the intestine and cycled through the liver & bile again. Colestipol forces the liver to convert more cholesterol into bile acids to replace the lost bile acids by increasing bile acid elimination. This helps to lower cholesterol levels in the body. Colestipol works the same as cholestyramine also known as Questran.
What are the side effects of colestipol?
The most common side effect is constipation. Other less frequently reported side effects are:
Abdominal pain
Constipation
Abdominal cramps
Abdominal distension
Indigestion
Diarrhea
Dizziness
Vomiting
Flatulence
Nausea
Rarely, ulcers, fatty stools, reduced absorption of nutrients, and intestinal bleeding or stomach bleeding may happen.
Other serious side effects of colestipol include:
Gallstones
Esophageal obstruction
Ulcers
Gallbladder inflammation
Fecal impaction.
What is the average dosage of colestipol?
Colestipol is usually taken in two to four divided doses, however, it can also be used once a day. The typical adult dose is 2-16 gm of tablets taken once or twice daily or 5-30 gm of granules taken once or twice daily.
Cutting, crushing, or chewing tablets is not recommended. Three ounces of liquids should be combined with the granules (water or fruit juice).
Which supplements or drugs interact with Colestipol?
Colestipol binds to a variety of substances in the gastrointestinal tract, preventing them from being absorbed into the body. Colestipol, for example, can bind to carbamazepine (Tegretol), diuretics including hydrochlorothiazide (Dyazide, Maxzide), and furosemide (Lasix), tetracyclines, propranolol (Inderal), and fat-soluble vitamins and reduce their oral absorption (vitamins A, D, and K).
Colestipol binds to thyroid hormones and prevents them from being absorbed. Colestipol can also bind to ursodiol (Urso, Actigall). The doses of colestipol and various other chemicals should be separated by several hours to avoid colestipol binding. Other medications should usually be taken one hour before or four hours after colestipol.
Colestipol binds to vitamin K, a vitamin required by the liver for the production of clotting factors. Colestipol may increase the effect of warfarin (Coumadin) by lowering the body's ability to produce blood clots by inhibiting vitamin K action. This combination has the potential to cause irregular bleeding. Colestipol, on the other hand, can bind to warfarin directly and prevent it from being absorbed.
Colestipol and cholestyramine are closely linked. Cholestyramine has been investigated more thoroughly than colestipol. As a result, several medication interactions have been described with cholestyramine but not with colestipol. It is wise to presume that both medications have comparable interactions and to separate colestipol administration from the other drugs by several hours. Cholestyramine has several interactions, such as
Piroxicam (Feldene),
Gemfibrozil (Lopid),
Pravastatin (Pravachol),
Amiodarone (Cordarone),
Glipizide (Glucotrol),
Imipramine (Tofranil),
Acetaminophen (Tylenol and more),
Others
One should know the following about storage and disposal of this medication
Keep this medication tightly wrapped in the container it came in and out of the reach of children. It should be kept at room temperature, free from heat and moisture (not in the bathroom).
Because many containers (such as weekly pill minders and those for eye drops, creams, patches, and inhalers) are not child-resistant and small children can readily open them, it is critical to keep all medication out of sight and reach of children. To keep small children safe from poisoning, always lock the safety caps and store the medication in a secure location that is out of their sight and reach.
Unused prescriptions or medicines should be disposed of in a certain manner to prevent pets, children, and others from ingesting them. You should not, however, dump this drug down the toilet. Instead, a medicine take-back program is an ideal approach to get rid of your medication. To find out about take-back programs in your area, talk to your pharmacist or call your local garbage/recycling department.
A patient should know the following other information as well
Keep all of your doctor's and laboratory appointments. Your doctor will arrange a series of lab tests to see how well you are responding to colestipol.
Do not give your medication to anyone else. Any issues you have regarding refilling your prescription should be directed to your pharmacist.
Keep a documented note of all the prescription and non-prescription (over-the-counter) medications you're taking, as well as any vitamins, minerals, or other dietary supplements you're taking. If you visit a doctor or are admitted to a hospital, you should bring this list with you. It's also useful knowledge to have on hand in case of an emergency.