Calcium acetate, also known as Phoslo Gelcaps, Phoslyra, and Eliphos in medicine, helps persons with advanced renal disease lower their phosphate levels. Calcium acetate is used to reduce high phosphorus levels in the blood in patients who have kidney disease and are on dialysis, a medical procedure that cleans the blood when the kidneys aren't performing properly. Phosphate binders are a type of medicine that includes calcium acetate.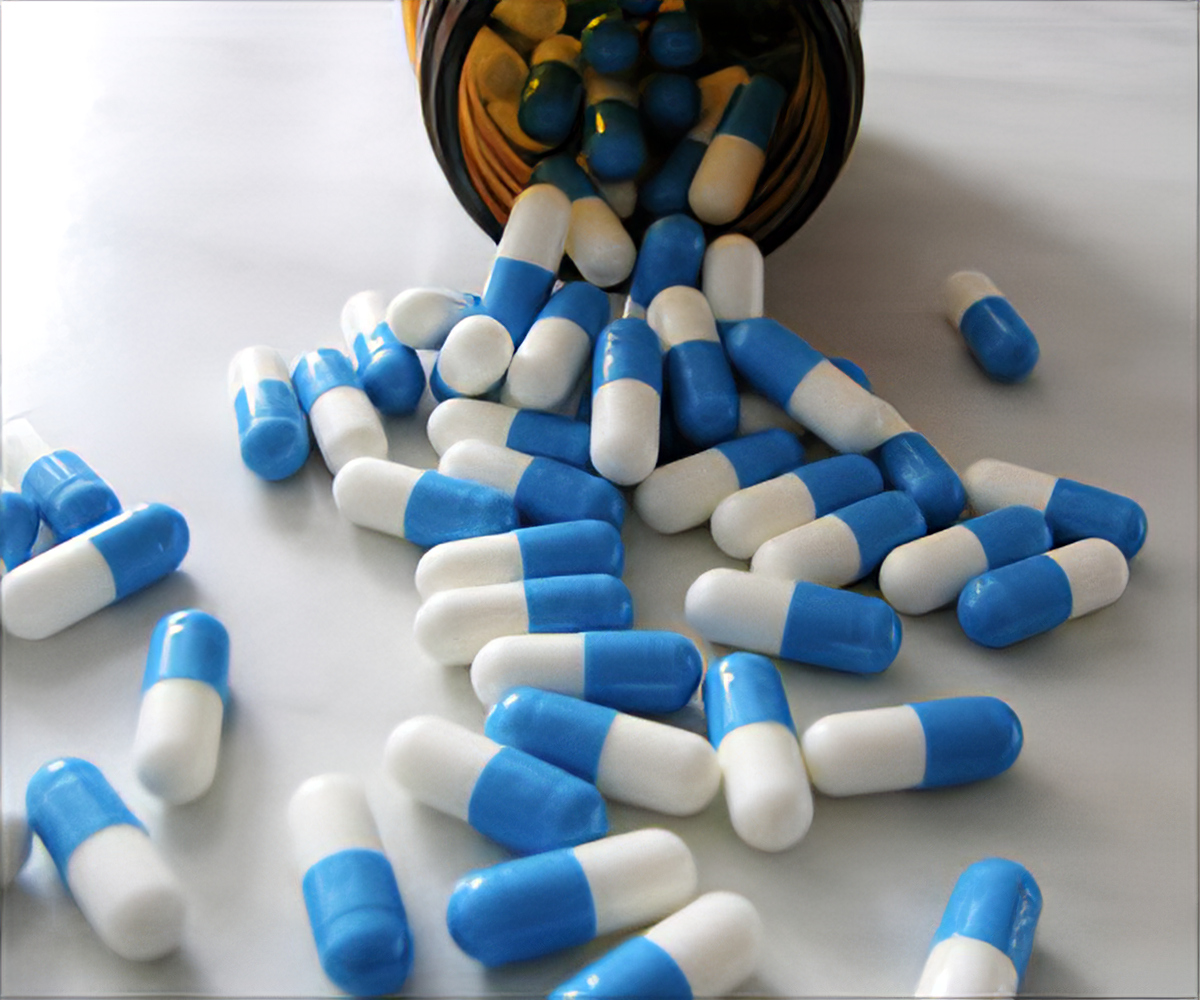 Phosphate retention is common in people with advanced kidney failure, resulting in an excess of phosphate in their bodies, also known as hyperphosphatemia. Hyperparathyroidism is caused by high phosphate levels, which results in improper bone development and calcium deposits in tissues. It binds phosphorus in your meals and inhibits it from being absorbed into your bloodstream.
A phosphate binder is calcium acetate. When calcium acetate is consumed with food, it reacts with the phosphate in the food to generate calcium phosphate, which is poorly absorbed and expelled in the stool. Phosphate absorption is reduced when phosphate is bound in the intestines. Calcium acetate received its approval by the FDA in December 1990.
WHY and HOW is Calcium Acetate used?
Calcium acetate is used to prevent excessive blood phosphate levels in dialysis patients with severe kidney disease, as stated above. Dialysis eliminates some phosphate from your blood, but not nearly enough to keep your phosphate levels in check. Reduced blood phosphate levels can help keep your bones strong, avoid harmful mineral build-up in your body, and possibly reduce your risk of heart disease & strokes, which can occur when phosphate levels are too high. Calcium acetate is a natural mineral that works by absorbing phosphate from your meals and allowing it to move through your system.
If you're self-treating with an over-the-counter product, read and follow all of the advice on the packaging before using it. Consult your pharmacist if you have any queries. If your doctor has recommended this medication, follow the instructions carefully.
This drug is normally taken orally with each meal. The dosage is determined by your medical condition and treatment response. Use a medication-measuring gadget or a spoon to accurately measure the prescribed dose if you're using the liquid form. If you use a regular spoon, you could not get the right dose.
To receive the best benefit from this drug, take it daily. Remember to take it with each meal, every day, or according to your doctor's instructions. Take this medication exactly as prescribed by your doctor. Do not use this medication in higher doses or more frequently than recommended. You may experience more adverse effects if you do so.
What are the reported side effects of Calcium Acetate?
If you have symptoms of an allergic response, such as trouble breathing, hives, or swelling of your face, lips, tongue, or neck, get immediate medical attention. If you have excessive calcium levels in your blood, which can cause nausea, constipation, vomiting, increased thirst or urination, bone pain, muscular weakness, disorientation, tiredness, or exhaustion, stop using calcium acetate and notify your doctor right once.
Some other common side effects include:
Increased calcium in the blood
Diarrhea
Nausea
Rash
Headache
Coma
Some of the severe side effects include:
Hypomagnesemia
Hypercalcemia
Hypotension
Abnormal heartbeats
Hypophosphatemia
Calcium acetate should not be given to patients who have hypercalcemia. Patients on dialysis for end-stage renal failure may develop hypercalcemia if calcium is taken with meals. While taking calcium acetate, no other calcium supplements should be taken.
What is the dosage prescribed for calcium acetate?
Adult dialysis patients should take 2 calcium acetate pills or capsules with each meal as a starting dose. To lower blood phosphate levels below 6 mg/dl without producing hypercalcemia, gradually increase the dosage. With each meal, most patients take 3-4 tablets or capsules.
What if a DOSE is missed?
If you forget to take a dose, take it as soon as you remember, especially if you have recently eaten. If you haven't eaten in a while or if your next dose is approaching, omit the missed dose. The next dose should be taken at a regular time. Avoid taking a double dose to catch up.
Storage of Calcium Acetate
Keep the medication-free from light and moisture at room temperature. Keep out of the bathroom. Keep all medications out of the reach of children and dogs.
Unless otherwise directed, do not flush or pour drugs down the toilet or into a drain. When this product has expired or is no longer needed, properly dispose of it. Consult your pharmacist or your area waste disposal company.
Which other drugs are likely to impact Calcium Acetate?
If you're taking any of the following medications, make sure you take them separately from your calcium acetate dose:
A Fluoroquinolone Antibiotic: If you're taking an antibiotic like ciprofloxacin, levofloxacin, moxifloxacin, Levaquin, or Cipro, take your calcium acetate dose 6 hours before or 2 hours after you take it.
Thyroid Medication: Take your calcium acetate dose four hours before or after taking your thyroid medication.
A Tetracycline Antibiotic: If you're taking an antibiotic like doxycycline, minocycline, Doryx, tetracycline, or Oracea, take your calcium acetate dose 1 hour before or after you take it.
Other pharmaceuticals, including prescription and over-the-counter medicines, vitamins, and herbal items, may interact with calcium acetate. Tell your doctor about all of your existing medications, as well as any new or discontinued medications.
Consumption of Calcium Acetate in pregnancy or breastfeeding
If calcium levels are checked and kept below normal limits, calcium acetate can be used safely in pregnant women. It's unclear how much extra calcium is excreted in human milk as a result of utilizing calcium acetate. Calcium is a common nutrient found in human milk.
Using Calcium Acetate in Allergies:
If you've ever had an unusual or adverse reaction to this or any other medicine, tell your doctor. Also inform your doctor if you have any additional allergies, such as those to foods, colors, preservatives, or animals. Read the ingredients on the label or container of non-prescription products carefully.
Pediatric Use:
In the pediatric population, no appropriate investigations on the link between age and the effects of calcium acetate have been conducted. Safety and efficacy have yet to be determined.
Geriatric Use:
To present, appropriate investigations have not revealed any geriatric-specific issues that would restrict the utility of calcium acetate in the elderly. Elderly people, on the other hand, are more prone to develop liver, kidney, or heart problems, necessitating vigilance and maybe a dose change for patients having calcium acetate.
Other information to know about Calcium Acetate
Keep all of your doctor's and laboratory appointments. Your doctor may conduct lab tests to determine how your body reacts to calcium acetate. Do not give your medication to anyone else. Any issues you have regarding refilling your prescription should be directed to your pharmacist.
Keep a documented note of all the prescription and non-prescription (over-the-counter) medications you're taking, as well as any vitamins, minerals, or other dietary supplements you're taking. If you visit a doctor or are admitted to a hospital, you should bring this list with you. It's also useful knowledge to have on hand in case of an emergency.