What is Panic Disorder?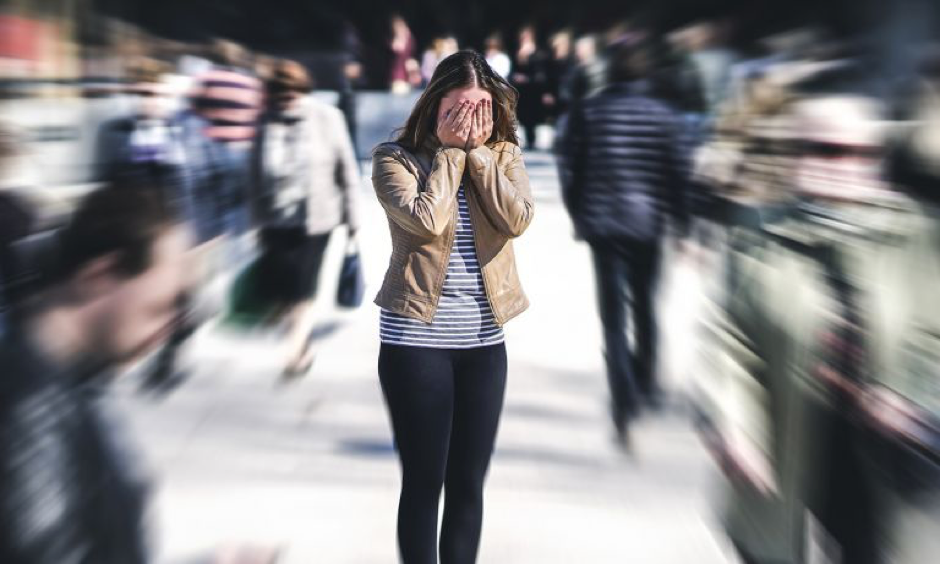 Panic disorder is a form of anxiety disorder. Panic attacks are sudden feelings of terror when there is no real danger as a result of it. It's possible to feel out of control. The patient may also experience physical symptoms like chest or stomach pain, a rapid heartbeat, weakness or dizziness, trouble breathing, sweating, numb or tingly hands, and a cold or hot sensation.
Women experience panic disorder more frequently than men. Typically, it begins in young adulthood. When a person is stressed out, it can sometimes start. Treatment typically results in improved health. Therapy can teach patient how to identify and alter their thought patterns before they cause anxiety. Drugs can also be beneficial.
Diagnosis of Panic Disorder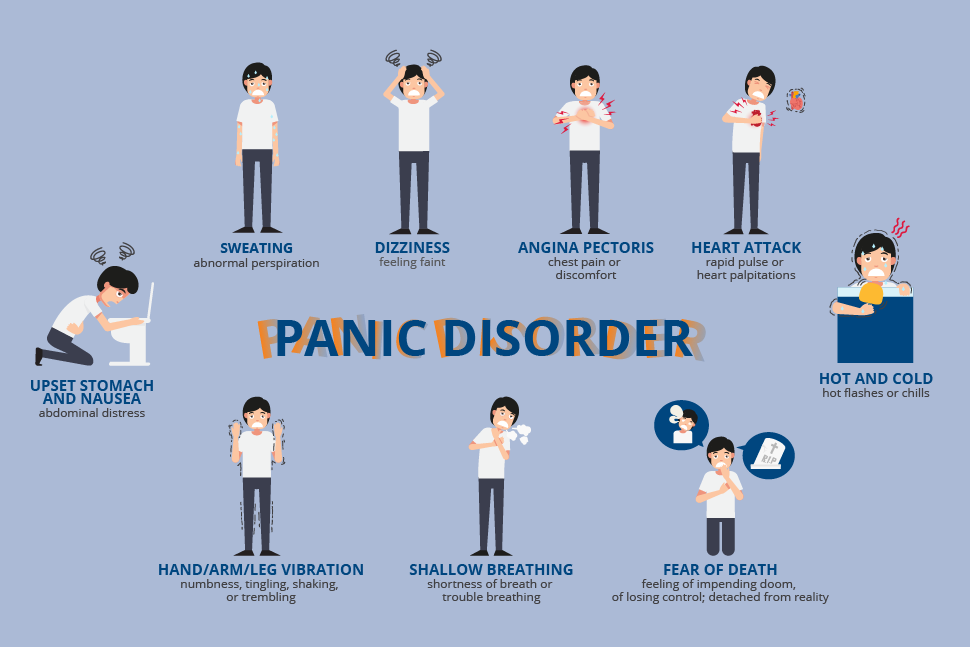 There isn't a lab test, especially for panic disorder. Since the signs and symptoms can resemble a heart attack, the doctor will likely start by checking the patient out and ruling out other medical conditions. Patients most likely have the panic disorder if no other medical condition is contributing to their symptoms, they have experienced two or more spontaneous panic attacks, and they constantly worry about having another one.
Simple Treatment for Panic Disorder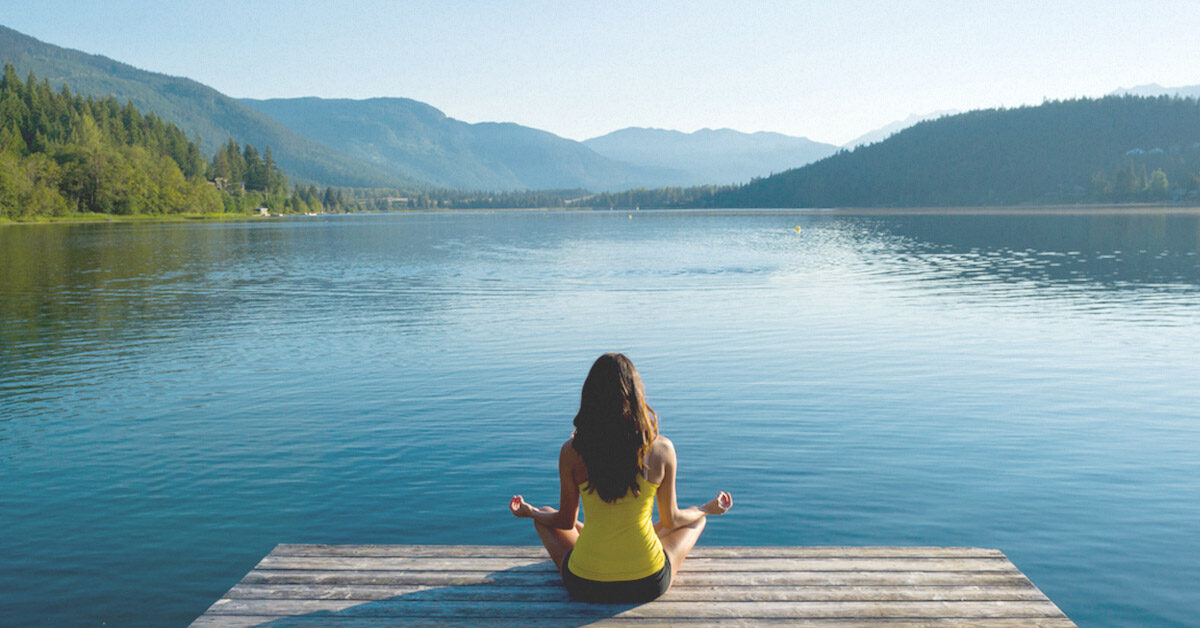 Patients can be referred to a psychotherapist by their doctor. They might recommend:
A kind of talk therapy called 'cognitive behavioral therapy' helps patients learn how to change problematic ideas and actions that bring on panic attacks
Medicine to treat anxiety (Like benzodiazepines, these work better in the short term.)
Antidepressants, like selective serotonin reuptake inhibitors (SSRIs) or serotonin and norepinephrine reuptake inhibitors (SNRIs) (SNRIs)
Benzodiazepines are sedatives that influence the central nervous system (These aren't used for long since patients can develop addicted to them)
Cutting back on caffeine
Deep breathing exercises
Regular exercise
Limiting alcohol.
What is Pristiq? How does it help?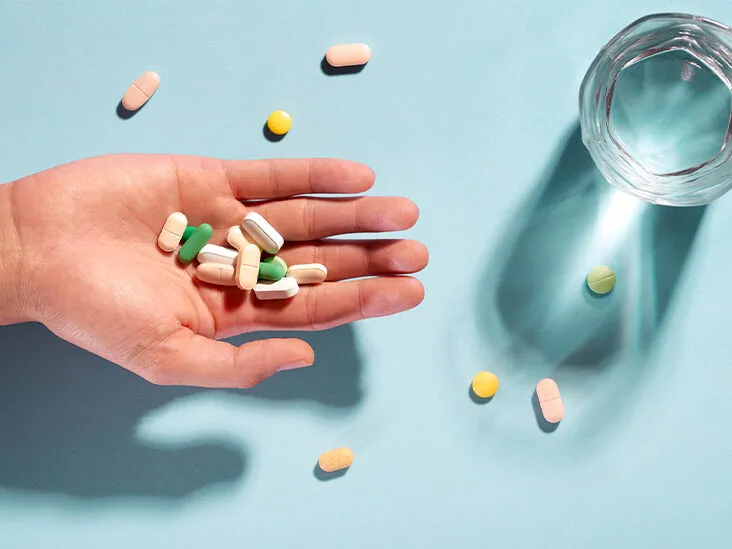 A type of medication known as selective serotonin and norepinephrine reuptake inhibitors, Pristiq is an antidepressant (SNRIs). Desvenlafaxine alters substances in the brain that may be imbalanced in patients with depression. Major depressive disorder is treated with the drug Pristiq.
Although serotonin and norepinephrine can both contribute to anxiety and depression, it is preferable to provide the patient with a balance of the two neurotransmitters rather than overdose them. Too much of any one substance might also have its own negative effects. So SNRIs are often (although not always) used after SSRIs have not been as effective as intended.
Although some studies have produced contradictory findings, Pristiq is used off-label for generalized anxiety disorder with some degree of success. Even though Pristiq is used off-label for treating anxiety, two other SNRIs (Cymbalta and Effexor XR) have received approval for the same application, leading some to speculate that Pristiq will as well.
How effective is Pristiq?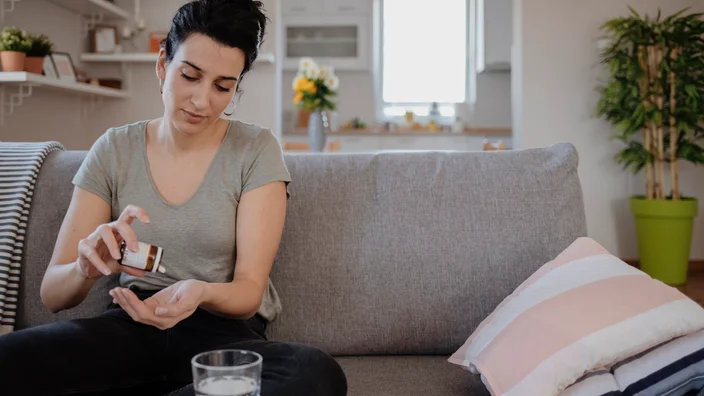 Similar to the other antidepressants, Pristiq is effective. Depending on how the medicine interacts with the brain and the quantity of chemicals the brain needs to relieve anxiety, it may or may not lift someone's mood. Without a doctor's supervision, no antidepressant should be taken because people who don't benefit from Pristiq may actually face an escalation of their symptoms.
Additionally, there isn't a medicine on the market right now that can permanently treat anxiety. Those using Pristiq will still need to combine their medicine with non-medicinal coping techniques. Otherwise, Pristiq seems to have a limited impact on some people's anxiety while having a moderate effect on others.
Common and Less-Severe Side Effects of Pristiq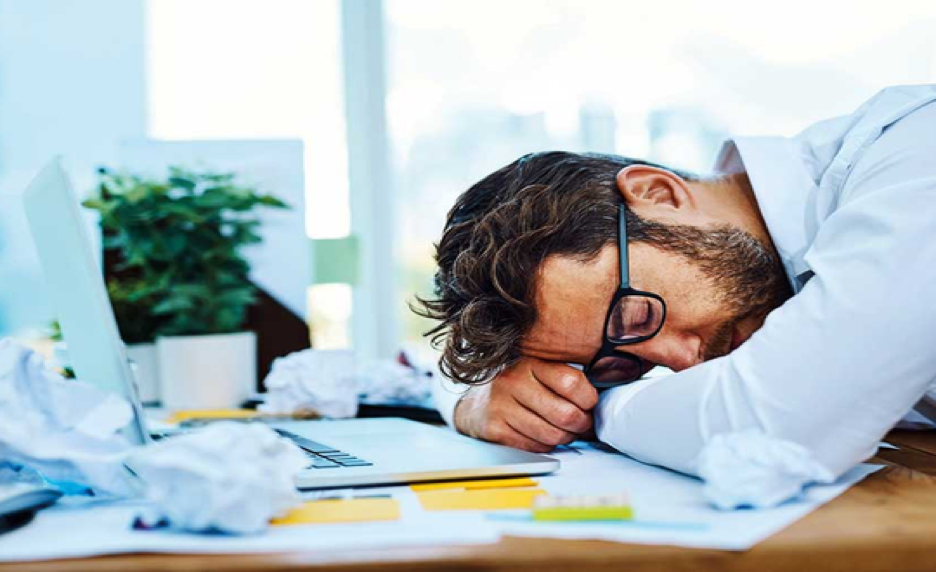 Any medication is capable of side effects. The common side effects are listed as:
Dizziness
Fatigue
Dry mouth
Constipation
Drowsiness
Loss of appetite
Sweating
Night Terrors and Lucid Dreams
Everyone is affected by medication differently. Some people suffer all these adverse effects, while some have none. However, side effects normally reduce and become more bearable over time. Always speak with the doctor about any side effects that grow more severe.
Severe Side-Effects of Pristiq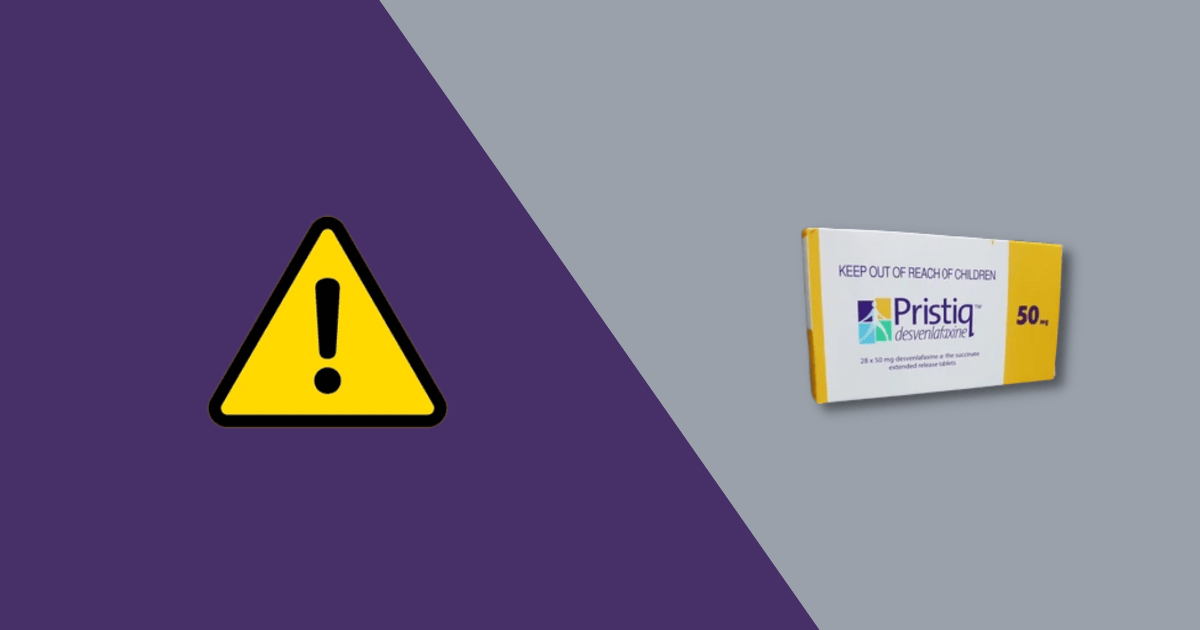 Even while the majority of the side effects are minor or treatable, some of the more serious ones necessitate emergency medical attention. If the patient experiences any unusual symptoms or any of these potentially harmful Pristiq side effects, call the doctor or pharmacy right away.
Severe Headache
Seizures
Nosebleeds
Brain fog
Unusual bleeding or bruising
Nausea or vomiting
Weakness
Hallucinations
Allergic reaction like tongue, face, or mouth swelling, choking sensations, rashes, hives, or breathing difficulty.
Chest pain
Diarrhea
Difficulty with coordination
Mood changes and suicidal thoughts
Fever
Who should avoid Pristiq?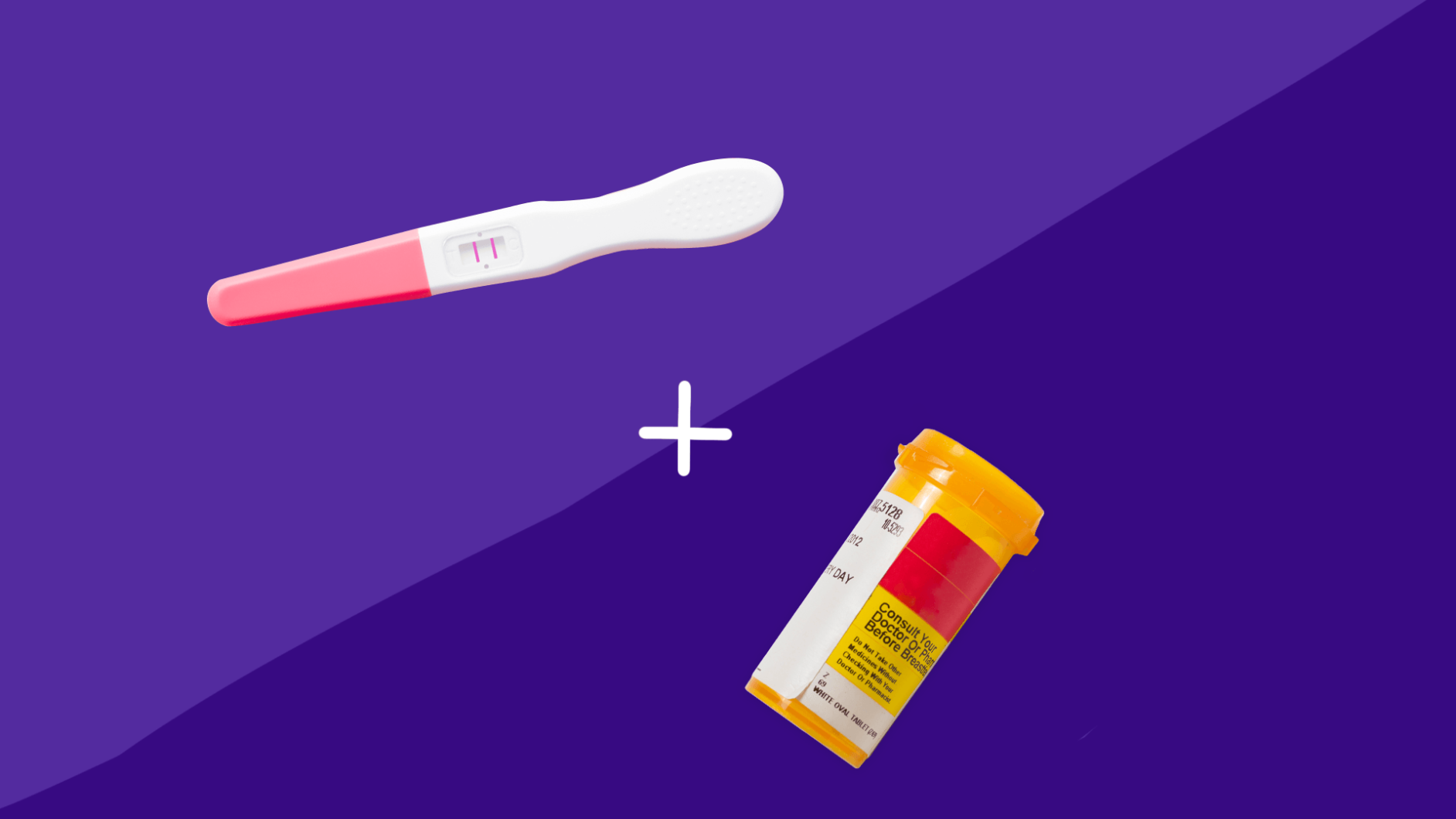 Those who are allergic to desvenlafaxine or venlafaxine should also avoid using Pristiq within one or two weeks after using an MAO inhibitor. While using this medicine, as well as any other antidepressants, young patients should be closely watched. 2007 saw the U.S. Antidepressants that may raise the risk of suicidal behaviors and thoughts in the user have a "black box" warning added by Food and Drug Administration (FDA). Pristiq is not FDA approved for use in people under the age of 18, and young people under the age of twenty-five are more susceptible to this side effect.
Pristiq can be transferred to a kid during pregnancy and through breast milk. Before taking it while pregnancy or nursing, consult the doctor. Those who are older should exercise caution as this medicine may have more potent side effects. If patients have any of the following conditions, consult the doctor before taking it:
Glaucoma
Low sodium levels
Seizures or epilepsy
Problems with breathing
Bipolar disorder
Suicidal thoughts
Sexual problems
Heart disease, high blood pressure, high cholesterol, or a history of a stroke
A bleeding or clotting disorder
Liver or kidney disease
How to consume Pristiq?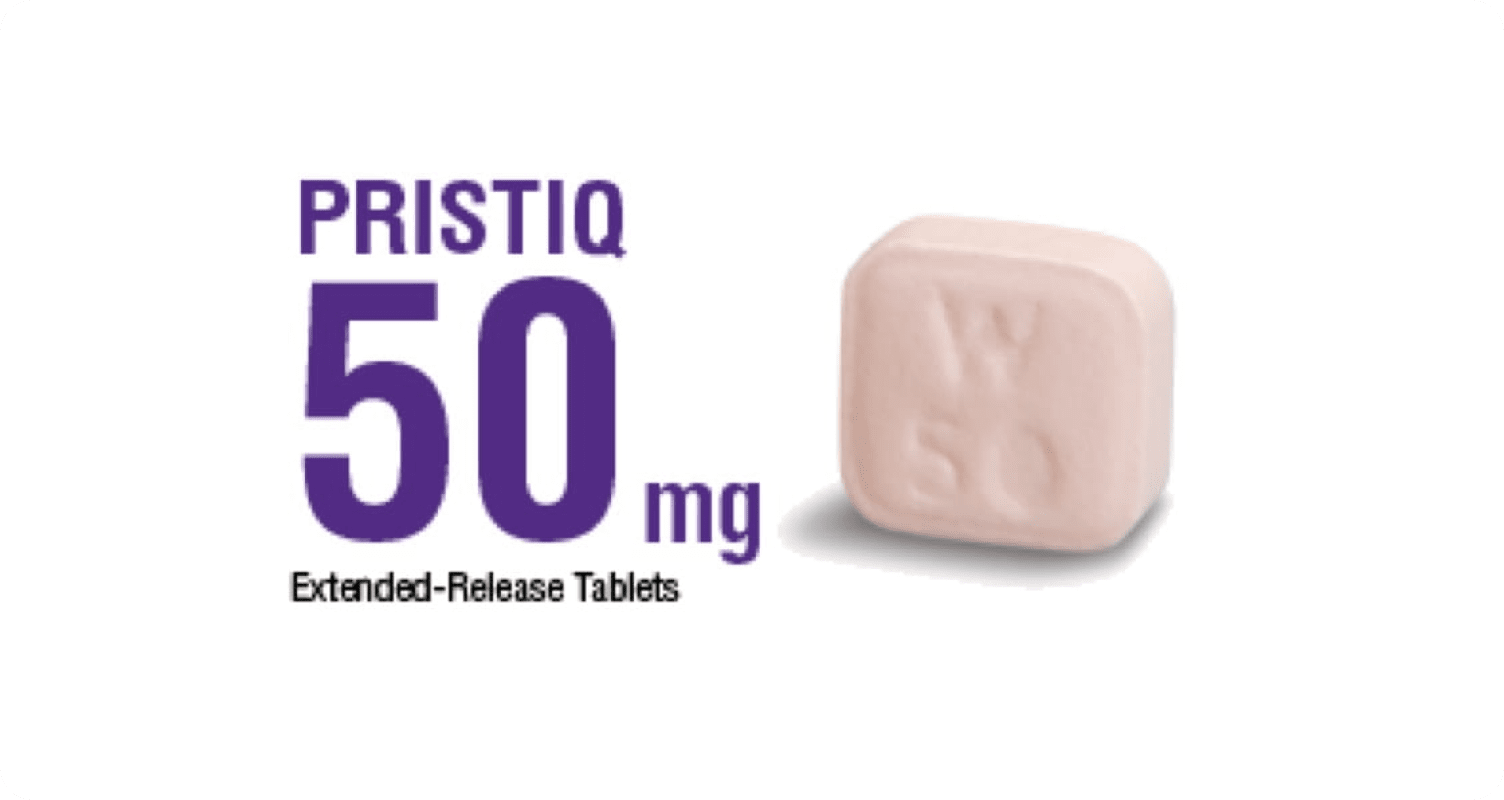 As directed by the doctor, take Pristiq exactly as directed. Read all drug guides or instruction sheets and adhere to all instructions on the patient's prescription label.
Take Pristiq with water at the same time each day, with or without food.
Take the pill whole; do not chew, break, or crush it.
Patients will need to have their blood pressure checked frequently.
If the patient notices any changes in their sexual function, such as a decrease in sex interest, difficulty experiencing an orgasm, or (in men) issues with erections or ejaculation, let the doctor know. Some issues are treatable.
Avoid stopping Pristiq abruptly since patients can experience unpleasant side effects (such as vomiting, agitation, dizziness, sweating, numbness, confusion, electric shock feelings, or tingling). Find out from the doctor how to stop taking this medication without risk.
The Bottom Line:
Some people opt to employ natural remedies. One such is "Kava," a herb with sedative properties that many people think is as helpful as some brand-name prescriptions for anxiety reduction. However, kava may mix with other drugs and should only be used under the supervision of a doctor. Some people might favor a therapeutic approach. Even if patients decide to use Pristiq, make sure to counsel first since no medicine can ever completely get rid of anxiety without it eventually returning.